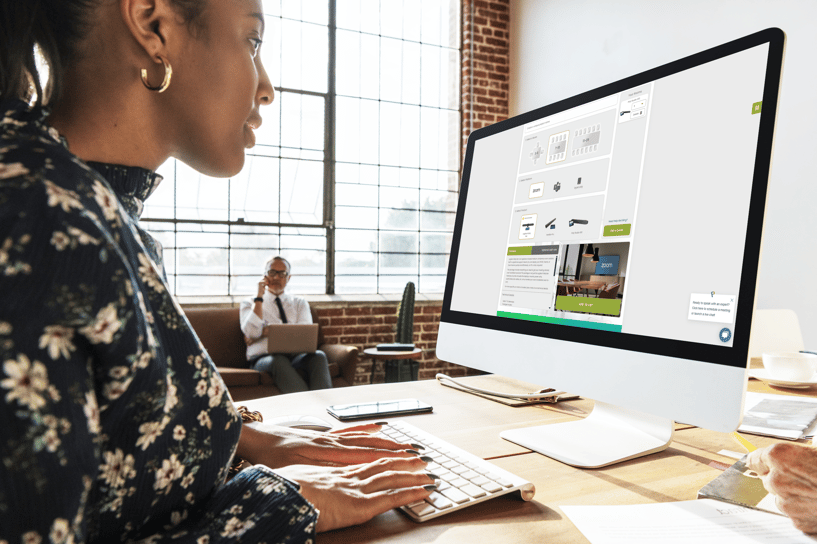 A New Way of Purchasing
When buying AV equipment or solutions for conference rooms, the recommended approach has traditionally been through certified integrators and dealers who represent the top manufacturers of the industry. You would meet or email back and forth with an AV expert and buy through them, having an invoice sent to you to finish the purchase.
While purchasing through a sales representative of a certified AV integrator is still a recommended and reliable way to buy your equipment, we understand that this is a world of online shopping, apps, and Amazon Prime. People have different expectations for their buying experience, seeking the most convenient approach. But does this mindset really apply to buying conference rooms?
As it turns out, yes! Purchasing conference room packages and equipment through a trusted eCommerce platform is a viable option for outfitting meeting spaces, training rooms, and the like. If the owner of the eCommerce site is a certified dealer of your preferred AV manufacturers and a well-established integrator, you can confidently move forward with your online purchases!
Exploring eCommerce Buying Through BYOR Now
One example of an eCommerce site you can trust with your conference room equipment is BYOR Now. This website is run by Profound Technologies, an integrator with elite partnerships with Zoom, Logitech, Poly, Crestron, and more. If you are looking for conference room packages through these popular brands, BYOR Now is the place to go!
Looking for more details on how to utilize a resource like this for your purchases? Here are some things to keep in mind when buying from an eCommerce page like BYOR Now.
Review the Various Brands
Are you looking for solutions that integrate with Zoom? Are you comparing room packages between Logitech and Poly? When browsing through BYOR Now, you can sort by specific brands or can see all of the available packages for a preferred room size back to back. Take the time to research as you review the prices, descriptions, and comparisons. When you are ready to move forward, you can add your preferred room package to the cart with a simple click.
Don't Be Afraid to Reach Out for Help!
BYOR Now has a helpful Customer Service representative at the ready to assist you in your purchases. If you have questions about availability, shipping, services, or more, you are always welcome to give us a call or reach out over live chat to talk to someone in a timely manner.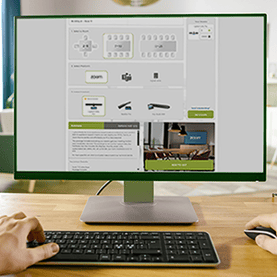 Utilize the Room Builder Tool for a Complete Quote
Another unique feature of BYOR Now is that we have an option for you to Build Your Own Room before purchasing anything. By using our Room Builder, you can select your room size, video conferencing platform, and product of choice and can receive an instant quote. Whether you are shopping for just a room package or several rooms with installation services, you can piece together your options and walk away with either a relevant quote or a complete purchase.
Consider Adding Services if Needed
If you are looking to have your conference rooms installed, explore our service options through our Room Builder or by asking Customer Service for more information! We service locations in the Mid-Atlantic and Southern California regions. If you are looking for assistance to finish your project, we would be happy to handle the integration and install for your conference room projects.
Utilizing eCommerce websites like BYOR Now can bring convenience and continued reliability to your purchasing process. But don't just take our word for it, explore BYOR Now today!