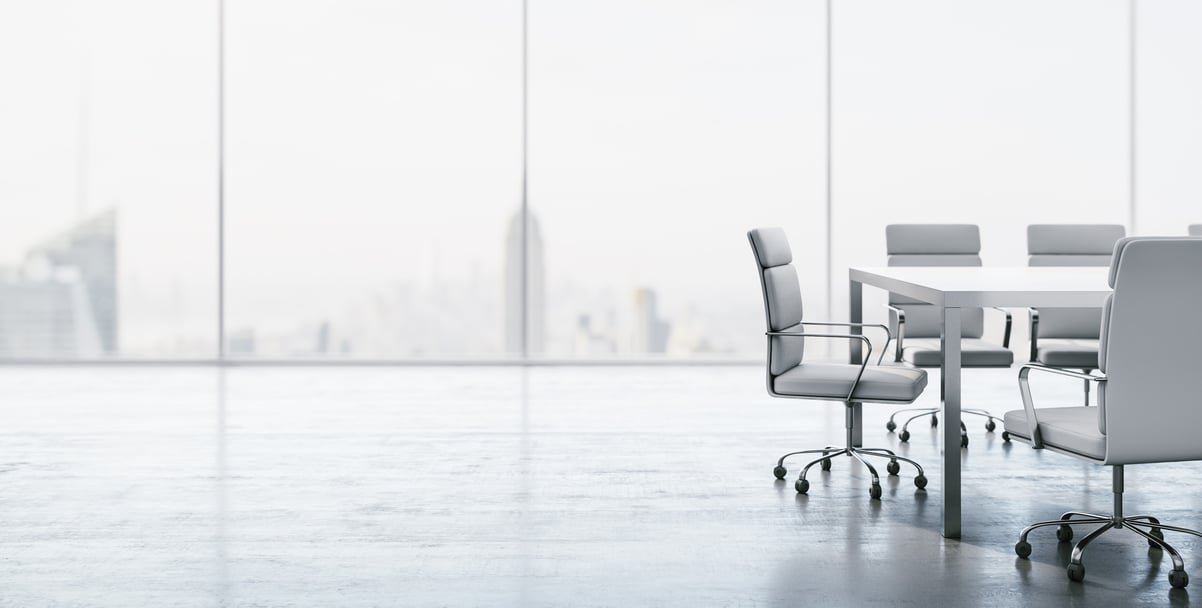 Building Your Room
Whether you are looking at one Teams conference room, or ten Zoom Rooms of various sizes, there are numerous pieces to put together to see what your room needs. Profound Technologies has an efficient approach to assist our customers and partners with budgeting for standardized room packages. Profound's digital Room Builder tool allows users to browse common conferencing room designs and get a quote instantly. This quote provides a turnkey - hardware, labor, configuration pricing model.

The greatest value of this tool would be to try it out yourself for the rooms your organization needs to design and build. However, if you want further information first before beginning your "choose your own adventure" meeting room plan, here are the three steps you need to complete when using Profound Technologies' Build Your Own Room.
1. Select a Room
What size room are you working with? The main categories are small (2-6 users), medium (7-10 users), or large (11-25 users). Pick your poison and let's keep rolling to the fun part! And if you need more rooms, no need to fret. You can add more when you are done with the first one!
2. Select a Platform
Do you want Zoom Rooms or are you a Microsoft Teams organization? Or maybe you aren't interested in either. Here you can pick between Zoom, Teams, or a BYOD option which would allow you to use your preferred collaboration platform in the room.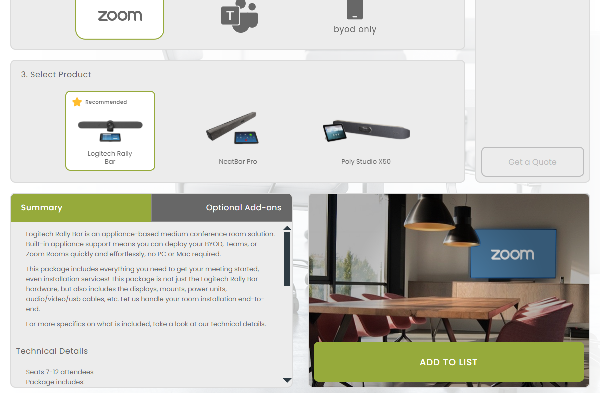 3. Select a Product
Now is the fun part! Based off your first two selections, you will see the different products that manufacturers like Logitech, Neat, and Poly have for that size room and collaboration platform. If you aren't familiar with them, you can click through and read a summary and technical details. We also give you our main recommendation with a gold star. When you have your first room picked, you can click "Add To List" then start back at the top for any more rooms you want to add to your quote.
Getting the Help You Need
When your list of rooms is ready to go, you can click to get a quote, and we will email you a PDF estimate of your project. If you are looking for more assistance, you can click on "Need Help Deciding" for the option to add Profound Design Assistance for professional consulting and management or Profound First Steps to have an initial diagnostic visit on your system. Whether you have the information you need on this builder or if you have more questions, go ahead and submit your quote and information. Someone on our team will be in touch with you within the next business day to discuss your options and the right solution for your project.

Ready to go? Start your project your way and Build Your Own Room.