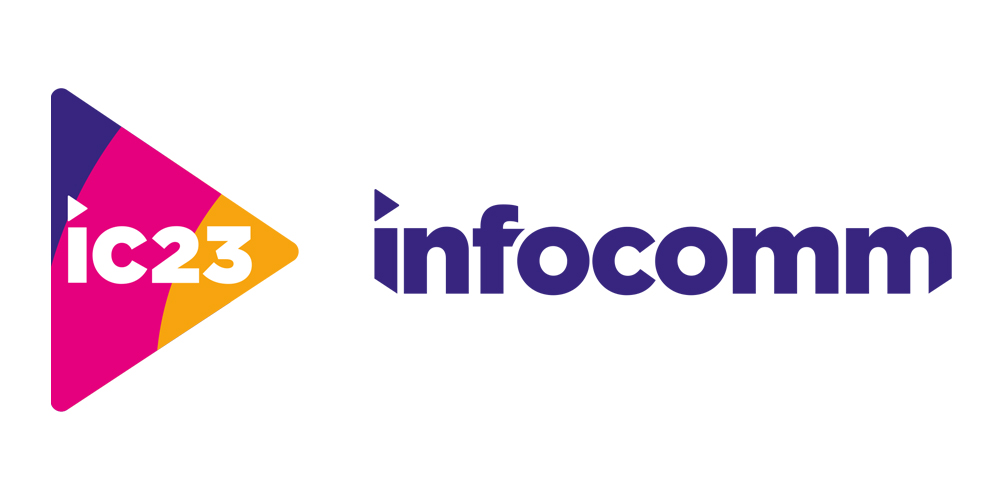 InfoComm 2023!
We are thrilled to embark on a journey of learning and exploration at the InfoComm AV Conference, where we will dive deep into the latest trends and advancements in audiovisual technology. With a lineup of engaging sessions and industry experts, we can't wait to expand our knowledge and discover innovative solutions that will drive our work to new heights. Look out for Logitech, Yealink, Planar, Vaddio and Crestron!
What We Are Most Excited About!
Logitech Project Ghost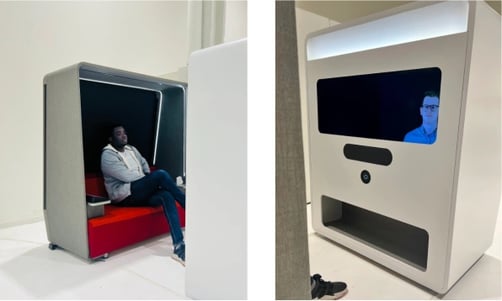 Logitech's Project Ghost represents a groundbreaking advancement in the realm of gaming technology. With meticulous engineering and innovation, Logitech has crafted a revolutionary gaming peripheral that transcends traditional boundaries. Project Ghost introduces a state-of-the-art augmented reality (AR) headset, seamlessly merging the virtual and physical worlds to create an unparalleled gaming experience. The headset's sleek design, lightweight construction, and ergonomic features provide optimal comfort for extended gaming sessions. Equipped with cutting-edge optics and advanced tracking sensors, Project Ghost immerses players in stunningly realistic virtual environments, where they can interact with lifelike characters and objects.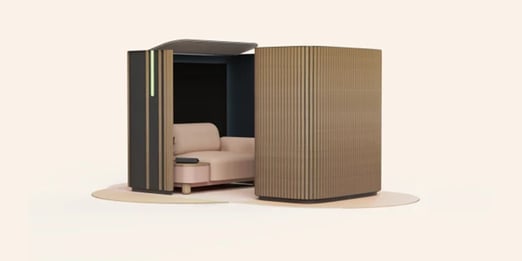 Logitech's commitment to precision and responsiveness is evident in the headset's ultra-low latency, ensuring seamless synchronization between the user's movements and the virtual world. Project Ghost truly embodies Logitech's dedication to pushing the boundaries of gaming technology, promising an unforgettable adventure for gamers around the globe.
Planar DirectLight Pro Series
The Planar DirectLight Pro Series stands as a pinnacle of excellence in the realm of large-format display solutions. Built with meticulous attention to detail and utilizing state-of-the-art technology, this series represents a cutting-edge advancement in visual performance. With its ultra-narrow bezel design, the DirectLight Pro Series offers a seamless and immersive viewing experience, allowing for uninterrupted content display across multiple screens. The displays boast stunning image quality, vibrant colors, and remarkable clarity, thanks to their high pixel density and advanced LED backlighting technology. Additionally, these displays are engineered for versatility, featuring flexible installation options, including wall mounting, free-standing, or video wall configurations. The DirectLight Pro Series embodies Planar's commitment to delivering exceptional visual experiences, making it an ideal choice for a wide range of applications, including command and control centers, broadcast studios, corporate environments, and public spaces seeking to leave a lasting impression.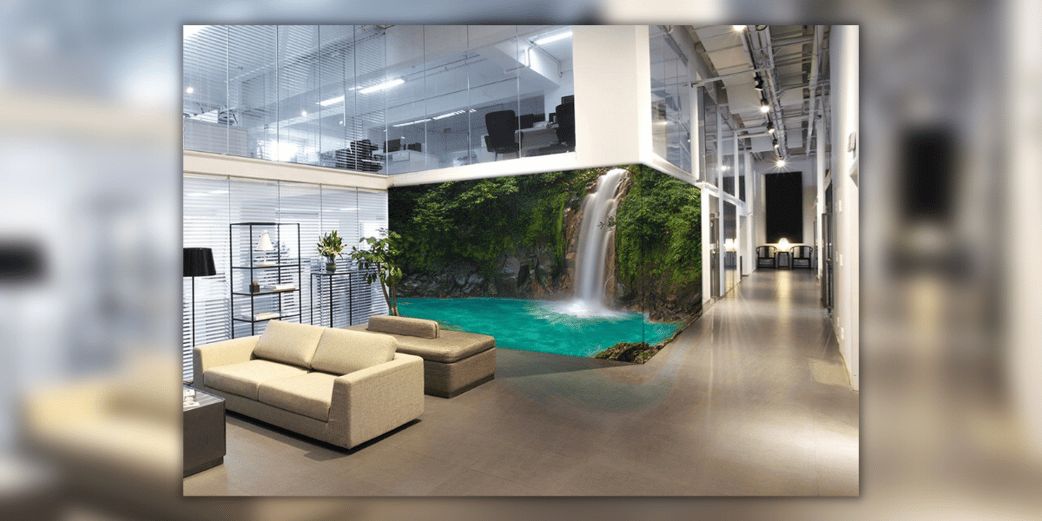 Yealink Shares Meeting Room Line Solution; Flagship Cam, Soundbar, Touch Display, Mic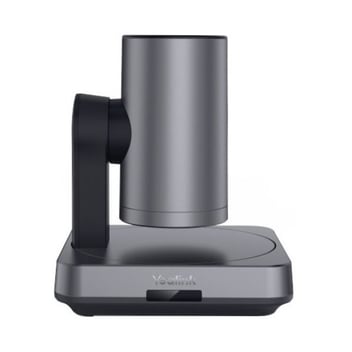 Yealink's Meeting Room Line Solution offers a comprehensive and cutting-edge approach to enhance collaboration and communication within meeting rooms. At the heart of this solution is the flagship Cam, which delivers exceptional video quality, capturing every detail with precision. The Cam ensures that participants can experience lifelike video conferencing, enabling seamless interactions regardless of geographical barriers. Accompanying the Cam is the powerful Soundbar, which provides crystal-clear audio, immersing participants in rich and immersive sound. This combination ensures that every voice is heard and understood, promoting effective communication during meetings.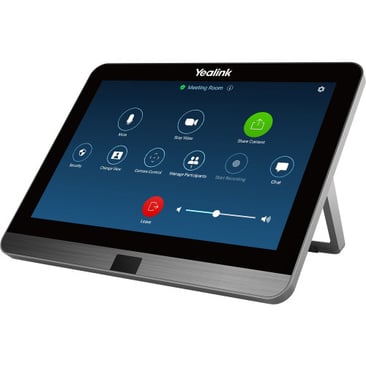 Yealink's Touch Display is integrated into the solution to facilitate seamless control and navigation. With its intuitive interface and user-friendly features, it simplifies the management of meetings, allowing for effortless operation. Additionally, the solution includes high-quality Microphones that capture audio with exceptional clarity, ensuring that every participant's voice is accurately transmitted. Yealink's Meeting Room Line Solution is a game-changer, revolutionizing the way meetings are conducted and creating an immersive and productive environment for all attendees.




Vaddio Launches AV Bridge Nano Compact AV-to-USB Bridge
Vaddio's AV Bridge Nano emerges as a game-changer in the realm of AV-to-USB bridges, delivering seamless connectivity and exceptional versatility in a compact form factor. With its innovative design and advanced features, the AV Bridge Nano empowers users to effortlessly connect professional audio and video sources to a computer or conferencing system via USB. Despite its small size, this powerful device offers an array of inputs, including HDMI, SDI, and analog audio, ensuring compatibility with a wide range of AV equipment. The AV Bridge Nano provides high-quality video capture and streaming capabilities, enabling users to enhance their presentations, webcasts, or video conferences with professional-grade audiovisual content. Its intuitive interface and simple plug-and-play functionality make it accessible to users of all levels of technical expertise. Vaddio's AV Bridge Nano sets a new standard for compact AV-to-USB bridges, offering seamless integration, exceptional performance, and unmatched convenience for a multitude of applications, from live events and broadcasting to remote meetings and online education.
Crestron's Desk Scheduling Solutions
Crestron's Desk Scheduling Solutions revolutionize workplace efficiency and productivity by providing an intuitive and comprehensive scheduling system for shared workspaces. With its advanced technology and user-friendly interface, Crestron offers a range of solutions tailored to meet the unique needs of modern office environments. These solutions enable employees to effortlessly reserve and manage desks, meeting rooms, and other shared resources, optimizing space utilization and minimizing conflicts.
Equipped with easy-to-use touch panels or mobile applications, users can quickly check availability, book desks, and access important information, such as seating plans and amenities. Crestron's Desk Scheduling Solutions also integrate seamlessly with popular calendaring platforms, making it effortless to sync reservations and updates across devices. By streamlining desk scheduling and empowering employees with real-time information, Crestron enhances workplace productivity, collaboration, and overall user satisfaction.
Takeaways from the Conference
The InfoComm AV Conference has showcased a remarkable array of technologies shaping audiovisual innovation's future. This conference has expanded our horizons, from immersive virtual reality experiences to cutting-edge display solutions and collaborative tools. As we reflect on the wealth of knowledge and insights gained, we are inspired to embrace these technologies and apply them to our work, unlocking new possibilities and transforming how we engage, communicate, and create. The Infocom AV Conference has not only provided a platform for learning but has also ignited a passion for pushing boundaries and driving progress in the dynamic world of audiovisual technology. We eagerly look forward to the next chapter in this journey of discovery. Check out the InfoComm website for additional information!