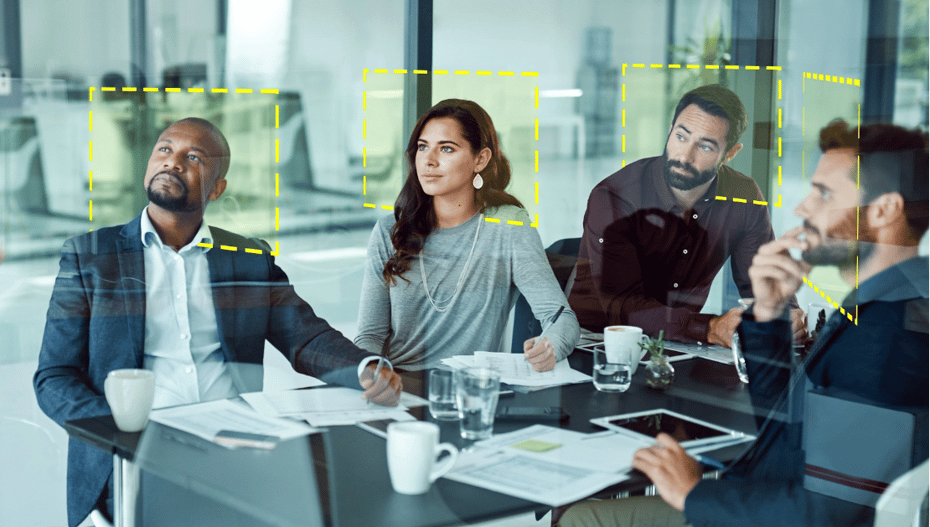 What is 1 Beyond Intelligent Video?
As an up-and-coming AV manufacturer in the conferencing space, 1 Beyond was attracting attention with their smart cameras. By using advanced artificial intelligence, their camera solutions could determine active speakers and offer highly accurate auto-tracking and auto-framing features. In the Spring of 2022, Crestron acquired 1 Beyond and brought their camera systems into their portfolio of video conferencing solutions.
Now customers are adding 1 Beyond Intelligent Video into their conference, presentation, and training rooms. Here are the top features that are improving hybrid meetings and the remote experience for 1 Beyond users.
Intelligent Video Main Features
Speaker Tracking
Through Speaker Tracking, the camera intuitively follows and focuses on the active speaker in a meeting. As the conversation changes, the autotracker switches between people so that remote attendees can easily see who is talking. This advanced AI technology provides a seamless experience for hybrid team members to follow the meeting attendees and discussions around the conference table.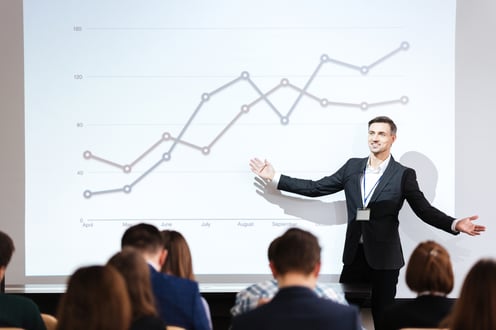 Presenter Tracking
When it comes to trainings, lectures, and presentations, it is important to have the video capacity to stay focused on the speaker, no matter how much they move around the room. Presenter Tracking never takes its eye off the presenter, allowing for remote participants to fully engage in the presentation without skipping a beat.
Group Framing
Have you ever virtually joined a meeting in a conference room, but you can only see a couple of the meeting attendees? With Group Framing, the camera automatically adjusts the camera to pan, tilt, and zoom so everyone in the room is perfectly centered and visible. This feature allows the camera to switch to the active speaker while adjusting to any new attendees in the camera view.
Implemen

ting Intelligent Video

What does it look like to implement 1 Beyond Cameras into your collaboration spaces? Intelligent Video integrates easily into Crestron Flex packages, as well as other room systems for either Zoom or Teams.
When determining which cameras and features are the best fit for your rooms, consult an expert that can design the best solution to meet your organization's needs. Profound Technologies is a Crestron Authorized dealer with 20+ years of experience in the video conferencing space. Visit our page to learn more about 1 Beyond solutions and to contact us to start a conversation!