Welcome 2022!
After a long two years, aren't we all looking forward to a clean slate in the new year? For Profound Technologies, we have ramped up business in the last few months and many of us are excited to see what 2022 has in store for our company and the AV industry.
We asked around the company to see what individual team members were anticipating in the new year for our industry. Here is a list of 10 insights, wishes, updates, and trends that some members of the Profound team wanted to share as we count down to the new year!
What is Profound Technologies Looking Forward to?
1. Zoom's Smart Gallery
"Since companies have started their return to the office, they have been asking for a way to clearly see participants in conference rooms while in a virtual meeting. To solve for this, Zoom has launched Smart Gallery, which allows for every meeting attendee to have their own frame, even those in a conference room. Different manufacturers have conference room packages that support this. Neat and Poly have adapted Smart Gallery already, and we are excited for Logitech to launch this feature on their Rally Bars in Q1!" - Dan, Account Executive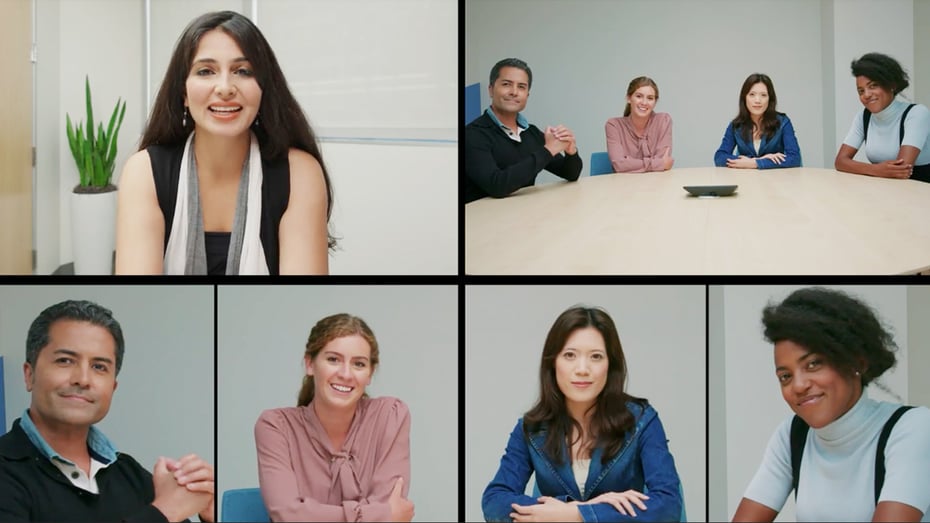 2. Quicker and Slimmer Technology
"AV gear tends to take up a lot of space, so I'm looking forward to ways that they will make the equipment smaller and faster. I'm curious to see how QSC will slim down the conferencing technology in the coming year." - Al, Lead Technician
3. Continued Growth for Both Profound and the Industry
"I am looking forward to the growth of our industry in 2022. We have regained a tremendous amount of momentum, and we clearly see that the trend for meeting rooms and video communications continues to grow rapidly.
In 2021, we spent time designing packages that work for small, medium and large conferencing environments. These packages prioritized being native to the platform (ie, Zoom or Teams), budget conscious, and simple to use. We have already witnessed significant interest in our packaged systems, and we have strong relationships with Zoom, Microsoft, Logitech and Poly which helps fuel new interest in the Profound service offerings." - Kevin, COO
4. Profound Technologies' Experience Center
"We recently completed our Experience Center, and I'm excited to see it grow in popularity in 2022. We have built out a number of real-world meeting room scenarios in our Chester Springs, PA office. Here we can offer customers and IT partners the ability to demo the equipment both in person and remote! Experience centers normally showcase the technology from one manufacturer, but ours represents many vendors like Poly, Logitech, Crestron, and Neat, so clients can see the different technologies work together and compare packages." - Don, Purchasing Manager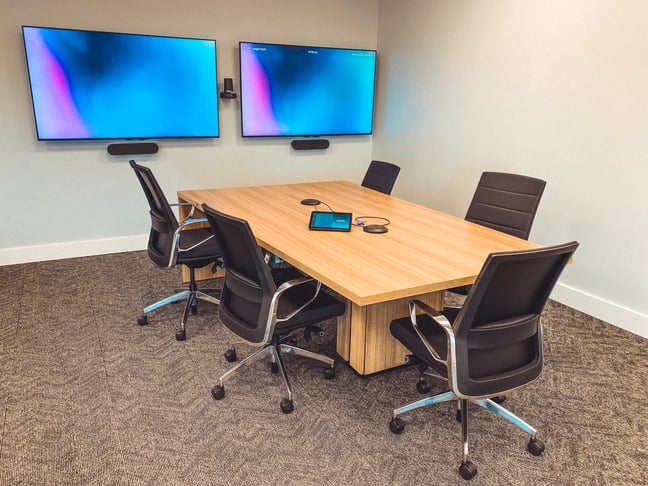 5. Logitech's Sync and New NDI Usage
"When thinking about recent manufacturer updates that I'm excited about, a couple of things stand out. Logitech's new Sync platform allows end users to manage their video conferencing devices from one interface and enables integrators like Profound Technologies to have access as well. Now our customers can use the Logitech Sync portal and can grant us access to specific devices for our team to monitor and maintain. I am excited to see how this works with our Managed Services Packages in the new year.
The second update to mention is that Zoom and Teams now support Network Device Interface (NDI). This means that you can bring production quality experiences to your video conferencing, which is super cool. With NDI, you can manage professional camera shots, detailed audio mixing, and more while using the highest quality devices, ultimately making your conference even more successful and impressive." - Brett, CTO

6. Video Walls for Residential Use
"I'm eager to see how manufacturers continue to update residential video walls, especially with more competitive pricing. My favorite is Samsung's The Wall, so I'll be keeping an eye on that one!" - Chris, Programming Project Manager
7. Evolution of AR and MR
"I think the most intriguing thing I'm keeping an eye on for next year is the evolution of AR (Augmented Reality) into MR (Mixed Reality). We already know the heavyweights in the tech industry like Google, Amazon, and Facebook have begun making strides. Now there are rumors that Apple could be coming out with their MR headset next year and Apple tends to be the brand that makes new tech fashionable.
So, I'm just curious to see what opportunity this new platform presents for commercial and residential control. In addition, now that wearables are more common and are constantly becoming cheaper and more available, I know there are some exciting things we can do there for an eventual future where you don't react to the room, the room reacts to you. But we'll see!" - Corey, Creative Director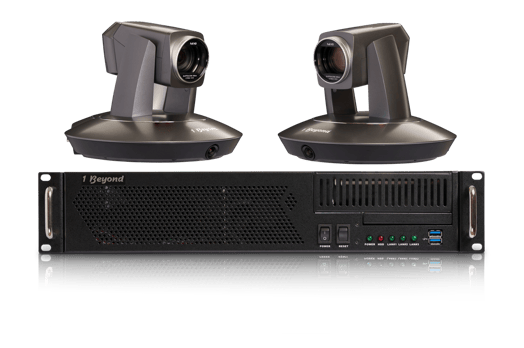 8. Auto-Tracking Cameras
"As people go back to the office, I'm excited to see how more advanced auto-tracking cameras come into play. Manufacturers like 1 Beyond have launched several cameras that will be very useful for meetings, presentations, and panels. I've heard several clients express interest in auto-tracking and auto-framing technology, so it will be great to incorporate more advanced cameras into our projects." - Trevor, Account Executive
9. Bringing Infrastructure as Code to AV
"One thing I'm excited for in AV is the push towards using the methods, tools, and techniques that have been so successful in the wider software engineering industry. This includes things like DevOps, Continuous Integration/Continuous Delivery, Infrastructure as Code, and monitoring. More than just buzzwords, these have been proven and refined in some of the largest and most complex systems out there. Long after the buzz over 'AV IT Convergence' has died down, it seems the industry is finally moving towards more than just using IP networks for commodity data transport. Adopting these practices will enable teams to deliver faster, higher quality, and more reliable systems to users; more importantly, it will allow for scalable management and updating of systems, instead of the 'install and forget (until a service call comes in)' model that is so prevalent today." - Drew, Developer
10. An Immersive Hybrid Experience
"Video conferencing is a necessity now for any organization to conduct business, with their clients, vendors, and remote workforce. Now any companies that were slow to adapt to the usage will now be jumping on the video conferencing train. I think we will see more areas to meet within an office that might be smaller and outfitted with technology, designed to empower collaboration, conversation, and creativity with a high focus on ensuring an immersive experience to the remote joiners.
The immersive experience will be key to bridge remote clients, vendors, and teams. This will lead to high-quality audio, video, camera settings, integrated whiteboards, large screen formatting, and using video walls more in common areas. I also think that companies will be looking for AV technology to be able to do more virtual training, demos, conferences, and education in this hybrid workplace." - Sandy, Business Development
Wishing You a Happy New Year
No matter how these AV insights impact you in 2022, the team at Profound Technologies wishes you all a happy and healthy new year! Thank you for making 2021 so successful, and we look forward to more business together in the years to come!