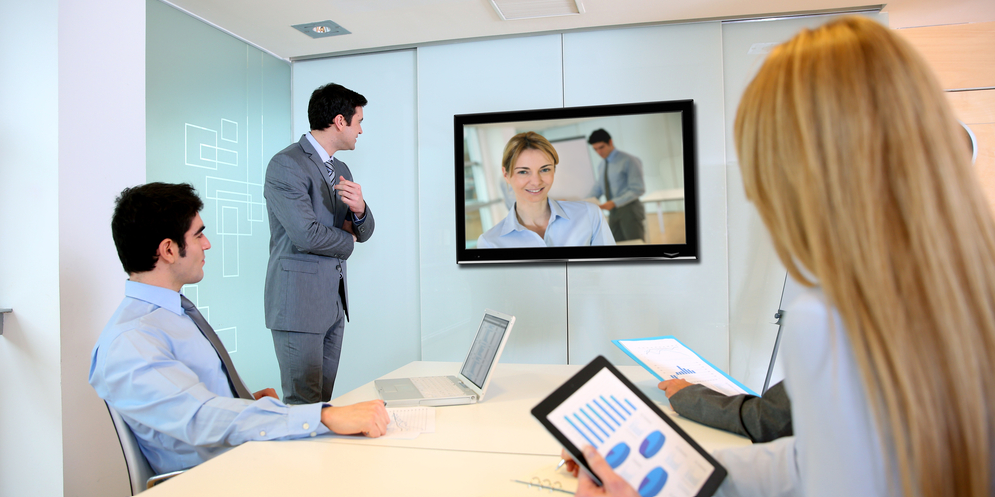 What are the Benefits of Hybrid Meetings?
The pandemic changed how people work, resulting in hybrid work as a core model for the modern workplace. According to an article published by Crestron in January 2023, "research reveals that hybrid meetings encourage more participation, less counterproductive meeting behavior, and greater inclusivity than other meeting modes." Hybrid meetings allow everyone on the team to feel like they are a vital part of the end goal.
Here are some of the top benefits of a hybrid work model.
Incorporating All Options
A variety of hybrid meeting options are available, ranging from virtual, in-person, and hybrid. Virtual: Everyone is remote, joining from their home office or desk. In-person: Everyone is gathered in the same physical space. Hybrid: Some attendees are in the office while others are joining the meeting remotely. A successful hybrid meeting hinges on quality conferencing technology, so that is something to consider when weighing the pros and cons of various meeting types.


Inclusion
Hybrid meetings allow for better inclusion and accountability. No one wants to feel left out if they cannot physically be at the meeting location. Ensure that you are offering the same opportunities for all workers, no matter where they work, increasing the collaboration among teams and partners. Not only can you join a work call, but this allows you to join networking groups that are distant. Companies like Zoom, Logitech, and Microsoft are prioritizing meeting equity in their conferencing solutions.

Recording
When the meeting is recorded, this feature allows everyone in the company to be on the same page with information, plans, and tasks while serving as a record for reference. This option also allows all employees to access the recording whether working remotely or in the office. The recording can be enabled by hybrid or in-person workers. Another advantage applies to the hiring process. Even with two candidates, it's hard remembering every subject you covered and how well they answered each question. To solve this problem, take advantage of the recording option.
Connection
Thanks to technological advancements, employees no longer have to gather in the same meeting room to work collaboratively. Building a relationship with a client takes time and effort. In order to help make that process as smooth as possible, the hybrid option may be the way to go. Hybrid meetings offer various ways to share information and connect with clients, colleagues and vendors quickly. Working face to face with peers gives colleagues the chance to build a rapport with each other and get to know each other better, which in turn will improve team relationships and the ability to work together effectively.


Flexibility
Hybrid work creates flexibility and attributes to work/life balance by saving time. To name a few of these benefits, it cuts down on travel time and cost. Everyone wants to feel in charge of their life, and this is an effective way to take more control. A Stanford study from March 2023 found that remote workers are 13% more productive than those working in traditional office environments. It is all about preference and what works best for each individual.
High-Quality Conferencing for the Hybrid Environment
When incorporating hybrid work into your organization, high-quality technology and services are essential to have your meetings run smoothly for remote and in-person attendees. Profound Technologies is a resource to integrate tech solutions to optimize hybrid workspaces, and we work to develop a "technology partner" relationship with our clients. Whether collaboration, automation, or integration, we formulate specific solutions for each client's needs and focus on providing top technologies with an easy-to-use customer experience. Give us a call for a free consultation on the best hybrid solutions for your organization.