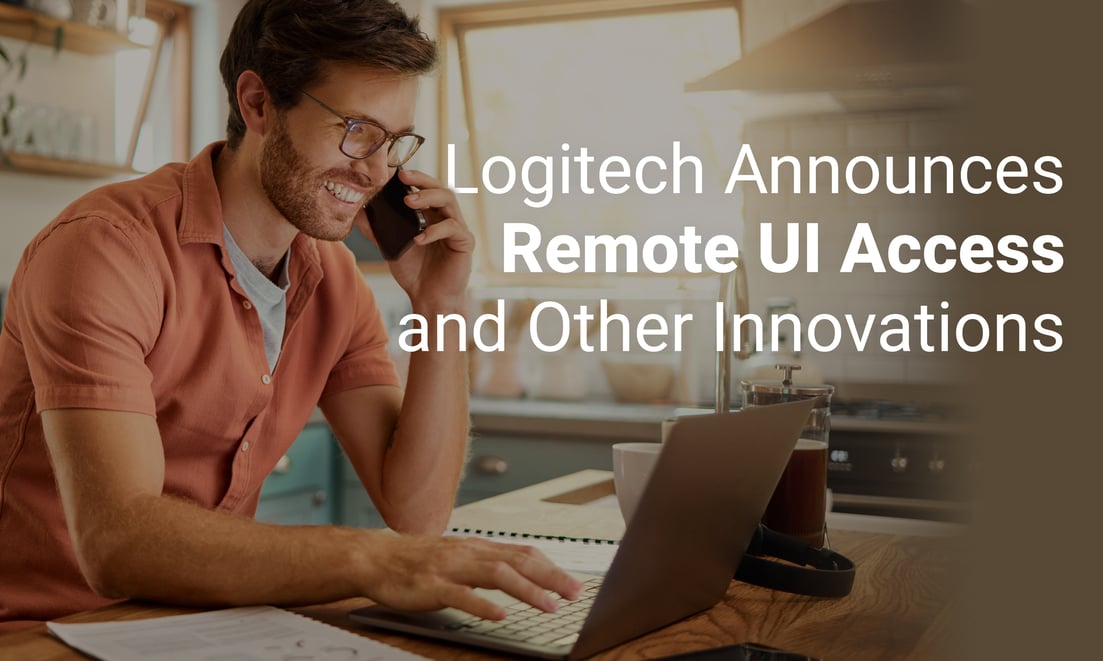 Logitech's Digital Revolution
Logitech has once again taken a giant leap forward in simplifying our lives. The collaboration solutions leade recently announced a slew of groundbreaking innovations, including the highly anticipated Remote User Interface (UI) Access. But that's just the tip of the iceberg. In this blog, we'll delve into Logitech's latest developments and how they are poised to redefine the way we interact with our digital devices.


Remote UI Access: Bridging the Gap
One of the standout features in Logitech's latest announcement is Remote UI Access. This innovative technology promises to revolutionize the way we interact with our devices, particularly in the context of remote work and control. With Remote UI Access, users can seamlessly connect and control their in-room touch panel devices from virtually anywhere in the world, provided they have an internet connection. This allows for improved remote presentation room administration.
Logitech's Remote UI Access makes this a reality, offering unparalleled convenience and peace of mind. It empowers users to control and monitor their devices remotely through an intuitive and user-friendly interface, enhancing both efficiency and productivity.
The Power of Compatibility
Logitech understands the key to a truly connected world lies in compatibility. That's why their latest announcement also includes an expansion of compatibility with a wide range of devices. Whether you're using Windows, macOS, Android, or iOS, Logitech's commitment to cross-platform functionality ensures that you can seamlessly integrate their products into your digital ecosystem.

Elevating the Video Conferencing Experience
As remote work continues to be a significant part of our lives, Logitech is dedicated to improving the video conferencing experience. They have introduced advanced features such as noise-canceling technology, enhanced HD video quality, and an array of microphone options to make virtual meetings feel just as productive and engaging as in-person ones. Logitech's dedication to innovation in this domain is a testament to its commitment to helping professionals connect effortlessly in the digital age.
Building Eco-Friendly Meeting Spaces
Profound Technologies, a certified and experienced Logitech authorized dealer, specializes in Zoom and Microsoft Teams meeting room integration, offering Logitech packages for various room types, including conference rooms, huddle rooms, training rooms, multi-purpose rooms, and more. Trust our elite team to handle your room systems installation, ensuring an easy-to-use meeting room experience while using your preferred video conferencing system.
Moreover, Logitech's commitment to sustainability is evident in their efforts to reduce their environmental footprint. They prioritize the use of recyclable materials, lower energy consumption, and minimize waste in their products. By choosing Logitech, you not only gain access to cutting-edge technology but also contribute to a more sustainable future.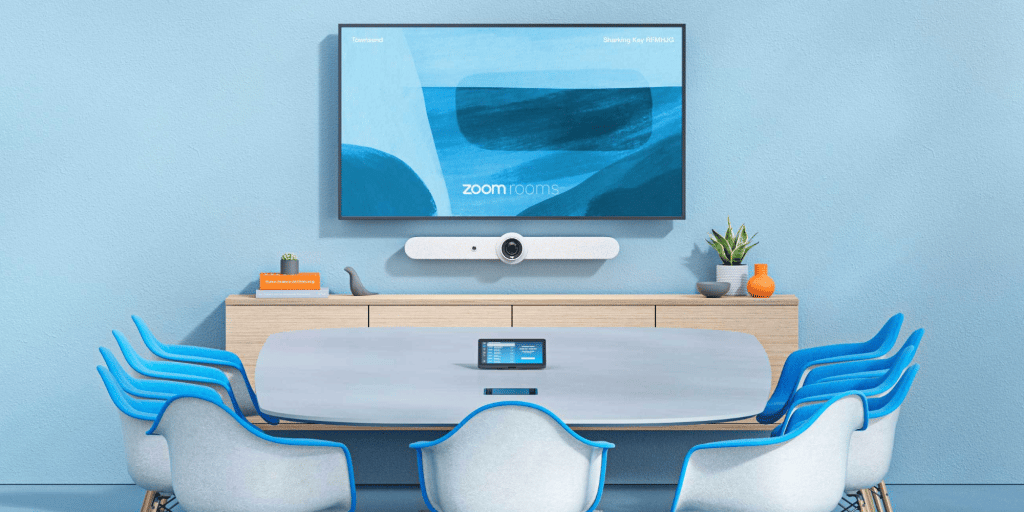 Pione
ering a Brighter, Connected, and Convenient Digital Future
Logitech's recent announcement of Remote UI Access and other groundbreaking innovations is a testament to their commitment to simplifying and enhancing our digital lives. As we continue to navigate an increasingly digital world, Logitech's dedication to compatibility, security, and sustainability ensures that their products will remain at the forefront of technology for years to come. With Logitech, the future is brighter, more connected, and more convenient than ever before.
Schedule a meeting now to meet with an expert on Zoom or Microsoft Teams!