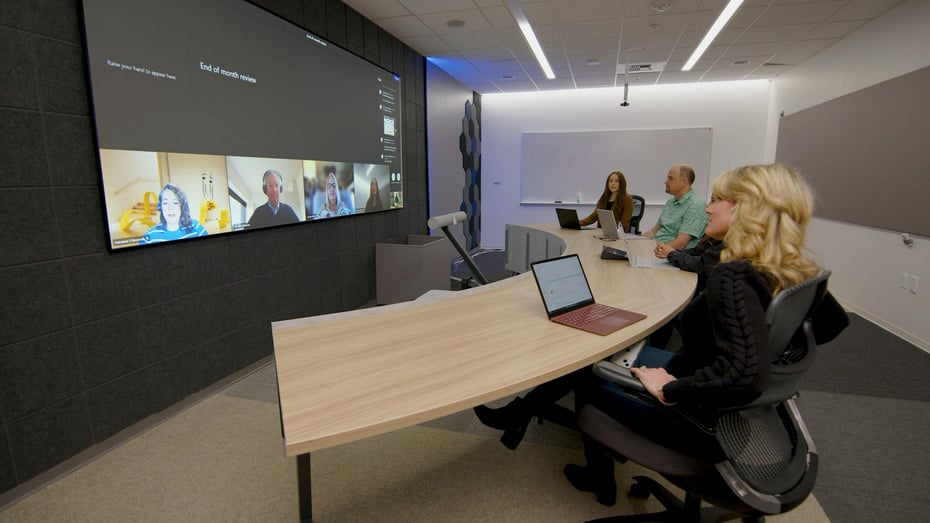 Deploying Your Microsoft Teams Room
Microsoft Teams Rooms (MTR) is an all-in-one collaboration solution designed for conference rooms, meeting spaces, and huddle rooms. With MTR, you can host virtual meetings, make video and audio calls, and share content with ease. However, setting up and optimizing Microsoft Teams Rooms can be challenging, especially for those who are not familiar with the technical aspects of the process. Here are some technical tips for deploying and optimizing Teams Rooms to make the most out of your virtual meetings.
Preparing for Microsoft Teams Room
Before setting up a Teams Room, it's essential to ensure that you have the right hardware and software requirements. Here are some technical tips to keep in mind:
1. Check the compatibility of your devices. To set up MTR, you need a Windows 10 device that meets specific hardware requirements. It's recommended to use a device that supports Intel Core i5 or higher, 8 GB of RAM or more, and a solid-state drive (SSD).

2. Install the latest updates and patches. Before installing MTR, make sure that your Windows 10 device is up-to-date with the latest updates and patches. This will help ensure that your device is running smoothly and is compatible with MTR.

3. Connect the Microsoft Teams Room to a reliable network. For optimal performance, it's recommended to connect MTR to a wired network rather than using Wi-Fi. This will help reduce latency and provide a more stable connection.


Configuring Microsoft Teams Rooms
After preparing your device and network, it's time to configure MTR. Here are some technical tips to help you optimize your settings:

1. Customize your meeting settings. The Teams room allows for custom meeting settings, including audio and video quality, screen sharing, and recording options. You can adjust these settings to fit your organization's needs and preferences.

2. Configure your audio and video devices. MTR supports a variety of audio and video devices, including cameras, microphones, and speakers. It's essential to configure these devices properly to ensure that your audio and video quality is optimal.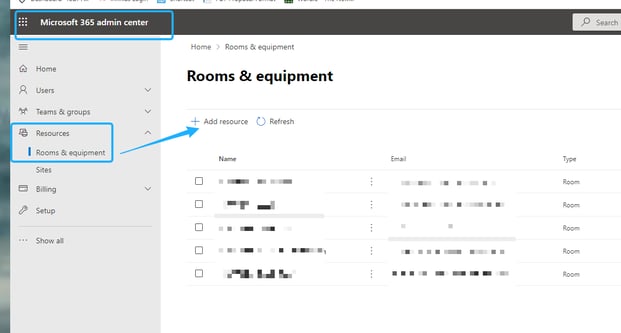 3. Set up a resource account for each MTR device. These resource accounts are mailbox and Teams accounts dedicated to the room's resources, which allows them to automatically respond to meetings. Confirm all of your resource accounts are created and assigned their own license and password.

4. Use the MTR control panel. This tool provides a centralized interface for managing your device settings, updating software, and troubleshooting issues. You can use the control panel to monitor and manage your MTR device remotely.
Using Microsoft Teams Rooms
Now that you've configured your Teams conference room, it's time to start using it for your virtual meetings. Here are some technical tips to help you get the most out of your Teams room:

1. Use the proximity detection feature. MTR includes a proximity detection feature that detects when someone is in the room and automatically wakes up the device. This feature can help save power and ensure that the device is ready for your meeting.

2. Use the whiteboard feature for collaboration. With the Teams whiteboard, you can collaborate with other participants in real-time. You can use the whiteboard to draw, write, and brainstorm ideas.

3. Share content wirelessly. MTR allows you to share content from your laptop or mobile device. This can help make your meetings more interactive and engaging.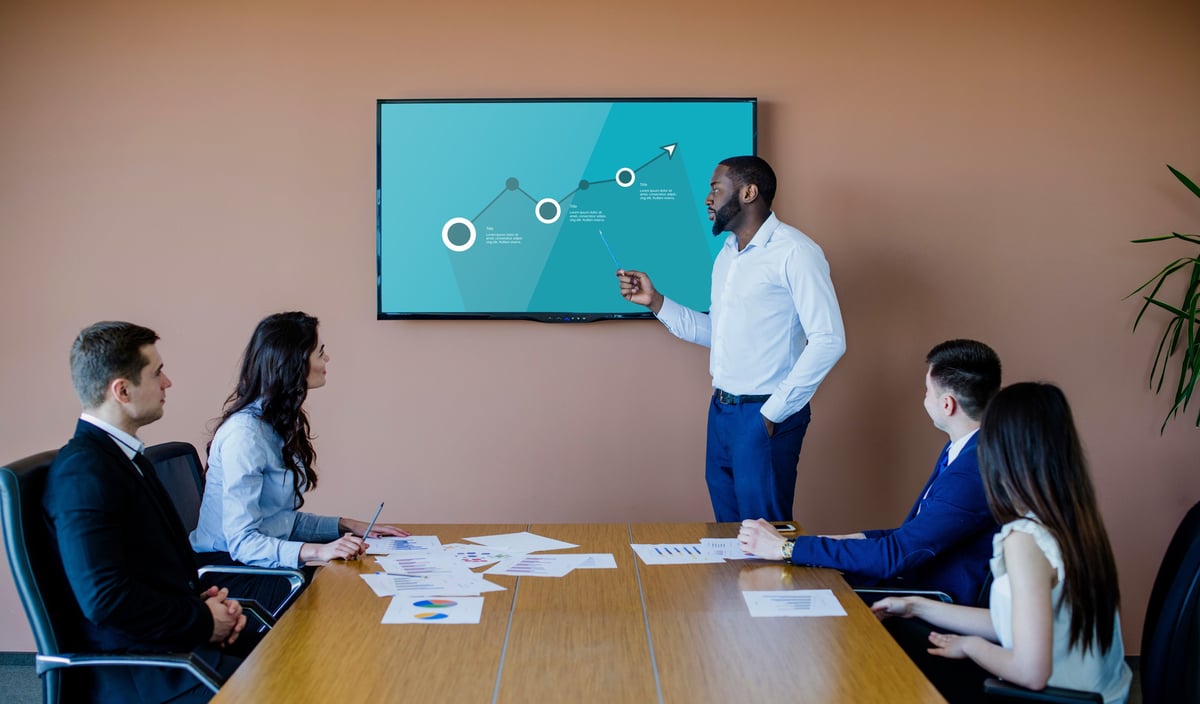 Troubleshooting Microsoft Teams Rooms
Finally, it's essential to be prepared to troubleshoot any issues that may arise when using MTR. Here are some technical tips for troubleshooting common issues:

1. Check the device status. The Microsoft Teams Admin Portal allows you to check the status and identify any issues that may be affecting performance.

2. Restart the device. If you're experiencing issues with MTR, try restarting the system. This can help resolve many common issues.

3. Check for software updates. It's essential to keep your Teams Room up-to-date with the latest features and updates to keep your system running seamlessly.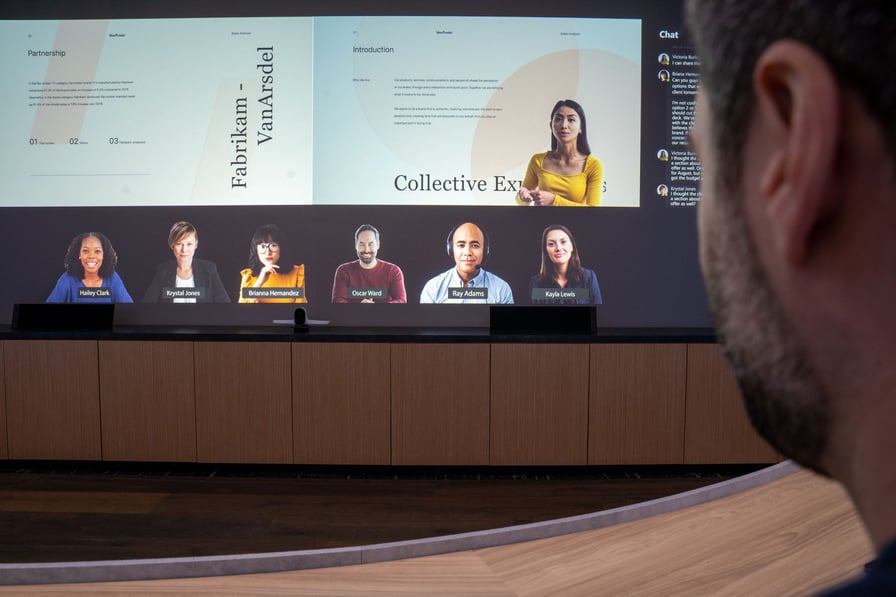 Next Steps for Implementing MTR
As you utilize Microsoft Teams Rooms in your organization, confirm your team is trained and the right resources are in place to support your MTR moving forward. If your company is already a Microsoft shop and integrated into Teams for video conferencing, consider implementing MTR throughout your conference rooms and huddle spaces for a consistent and easy-to-use meeting experience. Profound Technologies provides companies with collaboration solutions and Teams Room implementation and support. For more information on MTR Deployment and detailed instructions, see our Microsoft Teams Room Deployment Guide.