Exploring the Future of Collaboration
Attendees who tuned into the webinar on August 23rd, enjoyed a sneak peek at the Yealink Experience Center, which had opened on June 28th, with live demonstrations from Profound Technologies.


Webinar Highlights
Multi-Camera Solutions
Attendees were presented with a showcase of this technology, giving them firsthand experience of its capabilities and potential applications. This demonstration showed the Presentation Tracking and Speaker Tracking Capabilities, along with the different meeting views that utilize the many cameras in the room.
MeetingBoard 65
From content sharing to intuitive touch controls, the MeetingBoard's features were brought to life, highlighting its role in transforming conventional meetings into engaging experiences. Our team is specifically excited about the whiteboarding capabilities as well as the smart meeting controls.
Interviews with Julio Lin and Shawn Lu
During the event, Julio Lin, Sr Sales Director for Yealink's North America Channel, delved into the driving force behind Yealink's Customer Experience Center and offered insights into the company's positioning within the market. Shawn Lu, Sales Engineer with Yealink, stepped in alongside Dan to answer any questions asked by our attendees during the webinar.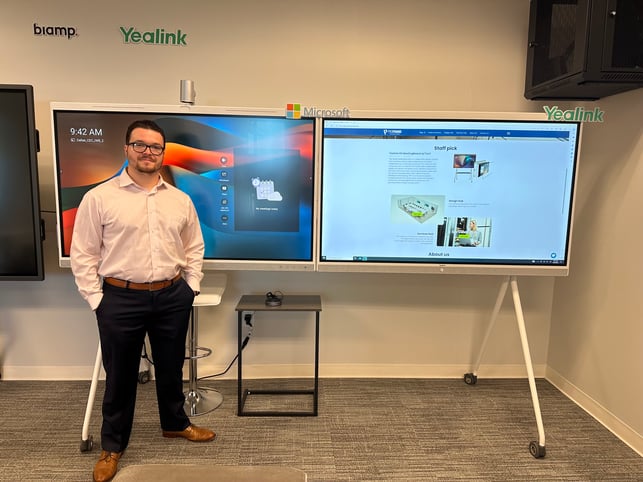 Experience Center Overview
The spotlight was on Yealink's standout offerings in Room 5 - the innovative Multi-Camera Solution and the collaborative MeetingBoard. Amidst the array of products available for exploration, these two stole the show. Participants engaged firsthand with the Multi-Camera Solution's groundbreaking features and experienced the collaborative power of the MeetingBoard.
Yealink's Dallas Experience Center has 5 rooms available for demos. Among the product lineup, notable standouts include the versatile A30, the cutting-edge Meeting Eye 500, and the ground-breaking SightVision 60. Each room has its own feature and product highlights.
But this live snapshot of the Yealink Experience Center was merely the tip of the iceberg. Following the live webinar, attendees were left with a promise of more to come. The anticipation was set to continue with the announcement of five additional demo videos that would take viewers on a virtual tour of Yealink's Customer Experience Center. These videos, poised to be released in the coming weeks, aimed to provide an even more detailed exploration of the center's offerings.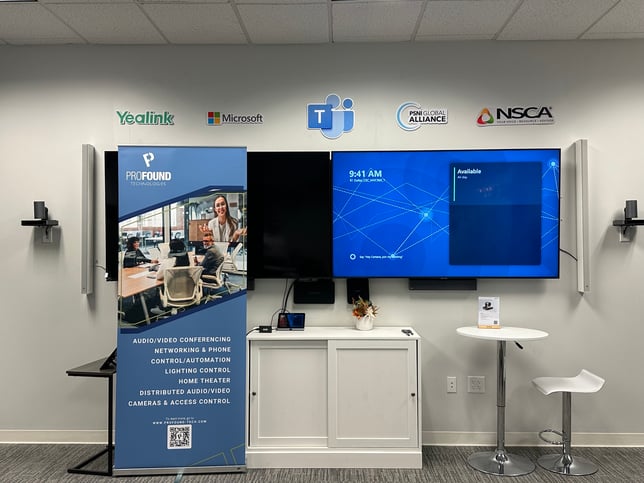 Yealink's Cutting-Edge Conferencing Solutions

In retrospect, Profound Technologies' overview of Yealink's Experience Center was a success. Attendees could engage with live demonstrations and expert discussions, and left eagerly awaiting the follow-up video content. As technology continues to evolve, Yealink redefines conferencing solutions and delivers experiences that bridge the gap between innovation and practicality.
Schedule a Microsoft Teams or Zoom meeting with an expert today!