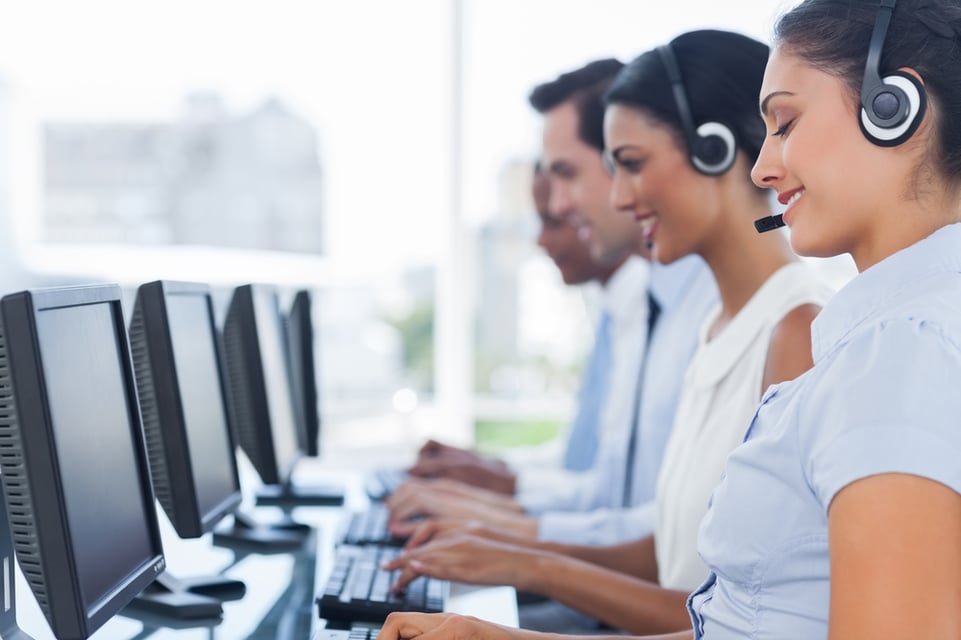 Looking to 2023 in the Workplace
With the new year around the corner, it's time to prepare organizations for workplace improvements. Here are five of the top trends to keep in mind as you optimize for the future workplace and prioritize what is most important to make your company and employees successful.
1. Mental Health in the Workplace
After COVID 19, the workplace recognizes the importance of mental health now more than ever. According to the World Health Organization, since the pandemic there has been a 25% increase in the prevalence of anxiety and depression worldwide. As companies seek to build a productive, focused, and healthy workforce moving forward, supporting the mental and emotional needs of their team will be imperative. Whether employees are in-office, hybrid or fully remote, they will be looking for their employers to prioritize their mental health.
In light of this shift, many companies are reworking some of the structure in their organization, from adjusting toward a more holistic, team-based model of tracking success to providing flexible hours to restructuring their office spaces. It's popular for offices to have comfortable breakout rooms, spaces for relaxation and wellness, and soundproof pods for private meetings or focused work. Companies will continue to address mental health into the new year, as seen through various changes like adding mental health days, adjusting to a 4 day work week, or having meeting free days.
Another way to boost the morale and mental health of your team is to promote community within colleagues and a strong company culture. A trend we see in 2023 is the desire for people to return to the office and have more in-person time with their colleagues. Through these various steps in promoting mental health, leaders can truly set the precedent for their teams in how to take care of themselves and balance their workload, especially if they personally aim to put these values into action in their own work-life balance.
2. Providing a People-First Environment
In 2023, employees will not only be able to return to the office, but many will be excited to do so. Employers will want to optimize their workspace to provide a pleasant and more modernized office environment to encourage their teams to come back in-person more often. Companies have started to change things up to heighten the office appeal from hosting more events, providing more amenities, redesigning the rooms, and adding better technology integration. As these changes promote connection and collaboration, the people at home that have missed interacting with their colleagues will be drawn back in and won't want to miss out on the new features, experiences, and opportunities for human connection. While the hybrid workspace isn't going anywhere, it's time to optimize the office experience.
A true human-centric workspace focuses on wellness. Another common trend is Regenerative Workplaces, meaning an environment where people feel mentally, emotionally, physically, and socially supported, and therefore, bring their best selves to their jobs. As companies seek to drive the human experience of their workplace, these changes should enhance company culture, streamline work processes, promote inclusive environments, and of course, make commuting to the office totally worthwhile!
3. Meeting Equity
Meeting equity, also known as AV Equity, has already become a trend in the hybrid workplace. By providing high-quality technology and video conferencing for meeting rooms, in-office and remote team members can have an equitable meeting where everyone can be seen and heard. In order to have a people-first approach to the workplace, the right collaboration technology needs to be accessible to promote productivity, connection, and a seamless hybrid experience. As design and technology come together in workstations and conference rooms, team members can have a meeting experience that works around their space, no matter where they are.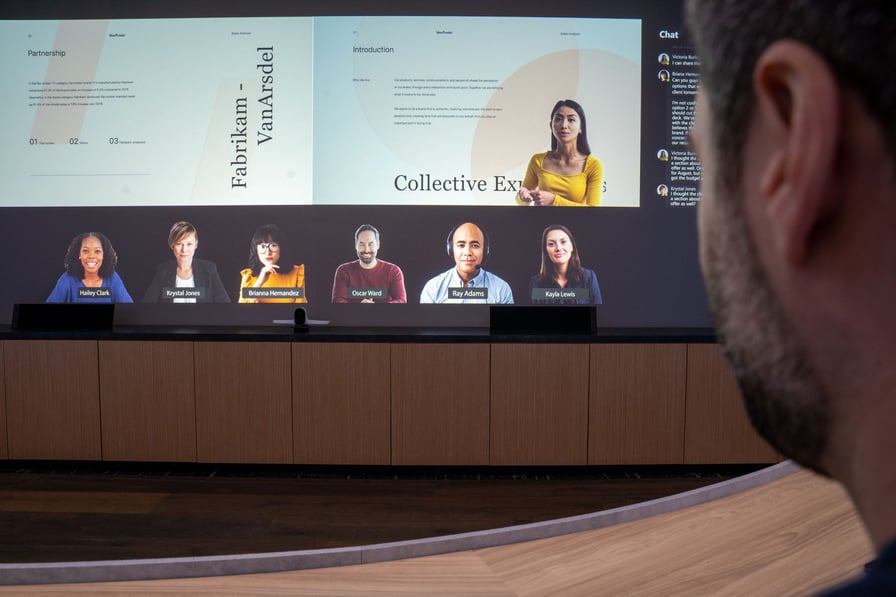 *Microsoft Teams Front Row
4. The Metaverse
The meta world or the "Metaverse" has been a conversation in technology industries for decades, but in 2023 we will see next steps of trends in virtual reality. The Metaverse can be defined as a series of virtual environments, which is inclusive of anyone with internet access and has no physical limitations. The industry is already moving toward virtual spaces for commercial clients and their meetings, complete with design and architecture for rooms avatars will be walking, talking, and meeting together. This will open a whole new world of opportunities for digital designers and architects.
5. Adaptive Reuse
Another trend to look for in 2023 is adaptive reuse, which is defined by recreating an older building into a new environment for a more effective purpose. Many organizations are looking to revitalize existing buildings to avoid new construction. This cuts down on construction waste and promotes sustainability. Reinvigorating older buildings with contemporary design and intentions does not need to overwrite the history of the structures. Many companies have preserved pieces of their building's history and integrated it into their modern architecture. Adaptive reuse is a cool way to revitalize companies, cities, and communities, and we will be seeing a lot more of these projects in action in 2023.
Wishing You a Happy New Year
No matter how these workplace insights impact you in 2023, the team at Profound Technologies wishes you all a happy and healthy new year! Thank you for making 2022 so successful, and we look forward to more business together in the years to come!