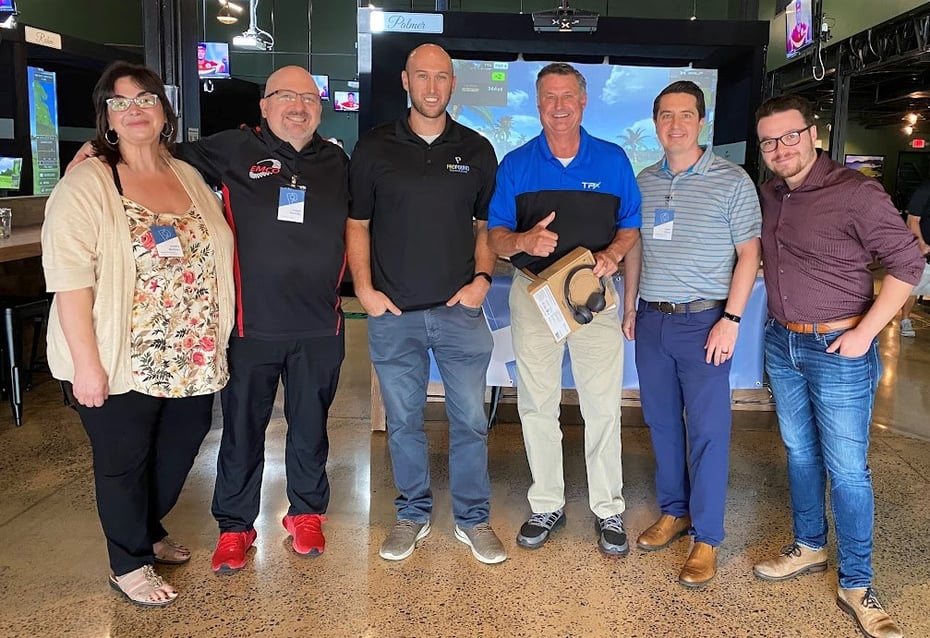 Thanks for Swinging by!
The Profound sales team had a blast celebrating and connecting with our Agent Partners at our Agent Par-Tee! We partnered with X-Golf Chester Springs to host this event, and everyone had a great time playing a round or two on the golf simulators and networking with other like-minded professionals. We got to catch up with some partners, new and existing, and greatly valued those connections!
If you missed it, here are some highlights of our event! Join us next time as we hope to return to X-Golf for future gatherings!
Par-Tee Highlights
Our Partners of Course!
It wouldn't be a fun event without our amazing partners! We had reps attend from IT firms, Telecom companies, and more! Thank you for joining us, engaging in great conversation, and smacking a few golf balls while you were there!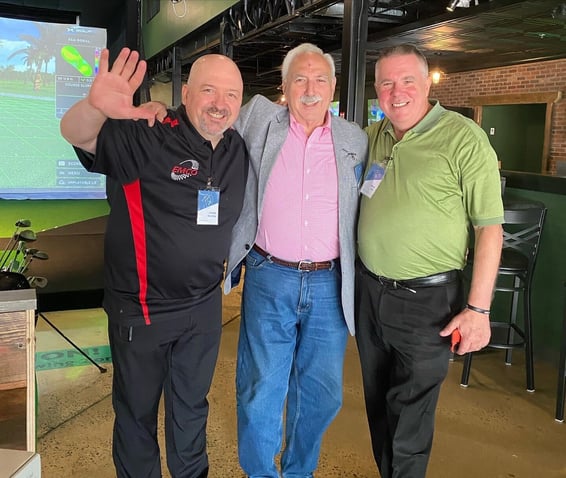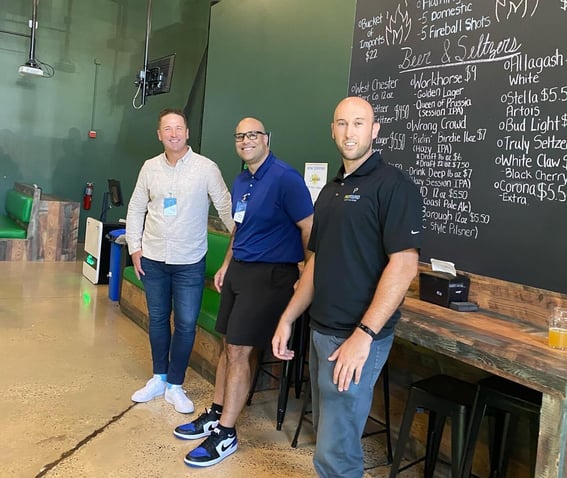 Golf, Golf and More Golf
X-Golf's facilities are super impressive! We had access to the whole place, and enjoyed their high-tech simulators. We would recommend them for parties, events, or just a fun hangout with friends!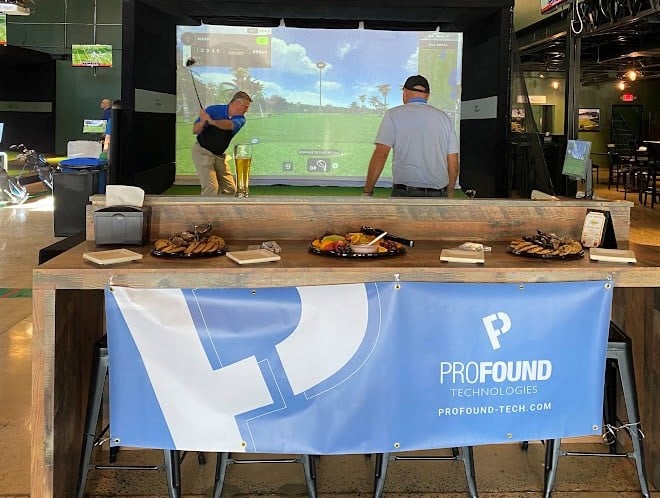 Yummy Food
Our Profound team loves good food! Thank you to Montesano Brothers for catering this event!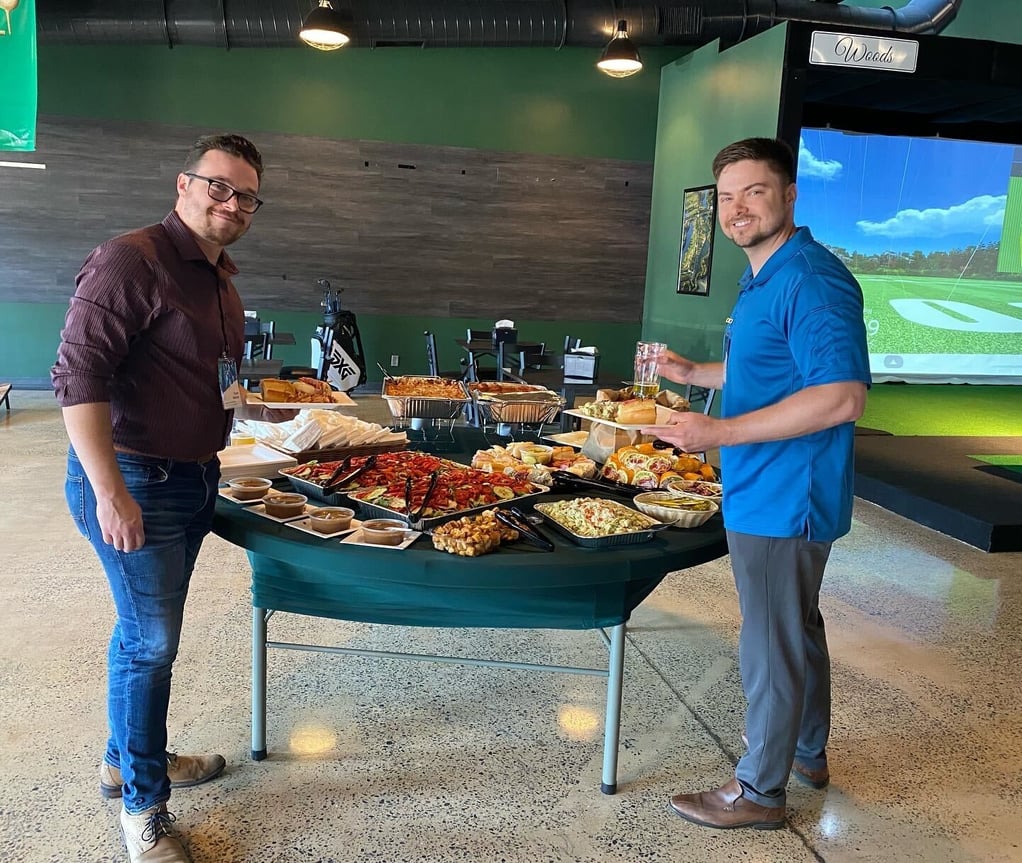 Favors to Use (or Lose) Later
It wouldn't be a golf themed event without something to take with
you to up your game! Our Profound branded golf balls were a huge hit. Look for them being used on a golf course near you!
Profound's Authorized Agent Program
We love to celebrate and thank our partners because we can see the growth and results from working together. Our partnerships allow for us to collaborate with other like-minded companies to serve customers with a merger of our offerings. Through our Agent Partnership Program we offer educational opportunities, industry updates, incentives, and commissions for bringing us in on projects. For more information on our Agent Partnership Program, review our page here and give us a call! We look forward to working with you.