Networking in Full Swing!
The Profound sales team enjoyed celebrating and connecting with our Agent Partners at our Agent Par-Tee! We collaborated with Top Golf in King of Prussia to host this event, and it was a fantastic experience for all, as we played a round or two on the golf simulators and engaged in valuable networking with fellow professionals who shared our interests. We had the opportunity to reconnect with both new and familiar partners, and these connections were highly appreciated!



Here is a quick recap of the event if you missed it! Join us next time as we hope to return to Top Golf for future gatherings!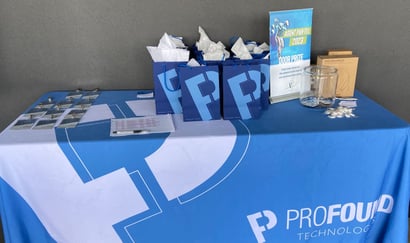 It Doesn't Get Putter Than This!
Naturally, our partners took center stage!
Representatives from a diverse range of companies engaged in conversations and showcased their impressive golf swings. Thank you once more to our partners for joining us and contributing to the event's success!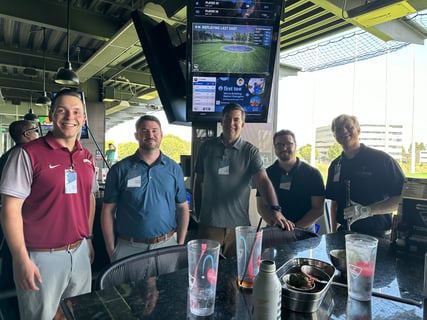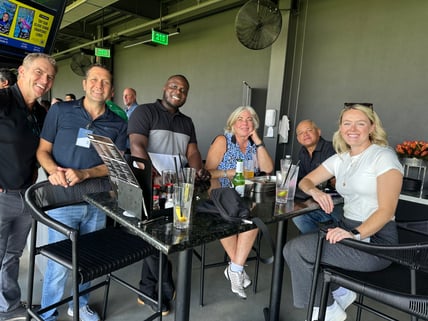 Let's get this par-tee started
Top Golf has an electrifying ambiance and a stunning setting! We had multiple lanes at our disposal for spreading out and having a great time, complemented by state-of-the-art simulators to keep the competitive spirit alive.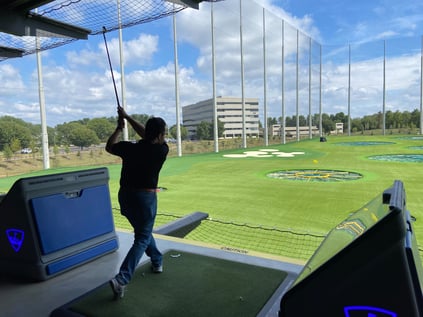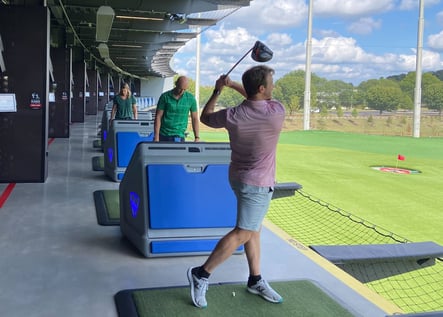 Door Prize Winners!
A special shoutout to our big winners who walked away with some fantastic Logitech prizes from our raffle!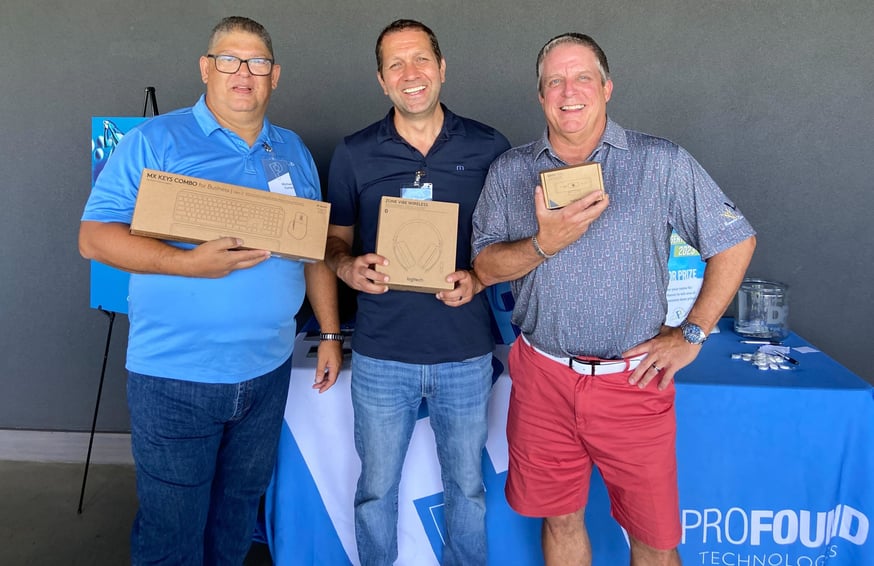 Profound's Authorized Agent Program
Expressing our gratitude and celebrating our partners is something we take great joy in, as it's a testament to the growth and success we achieve through collaboration. Our partnerships enable us to join forces with like-minded companies, providing customers with a blend of our offerings. Through our Agent Partnership Program, we extend opportunities for education, stay current with industry updates, offer incentives, and provide commissions for project referrals. To learn more about our Agent Partnership Program, please visit our dedicated page and don't hesitate to reach out. We eagerly anticipate the opportunity to collaborate with you.