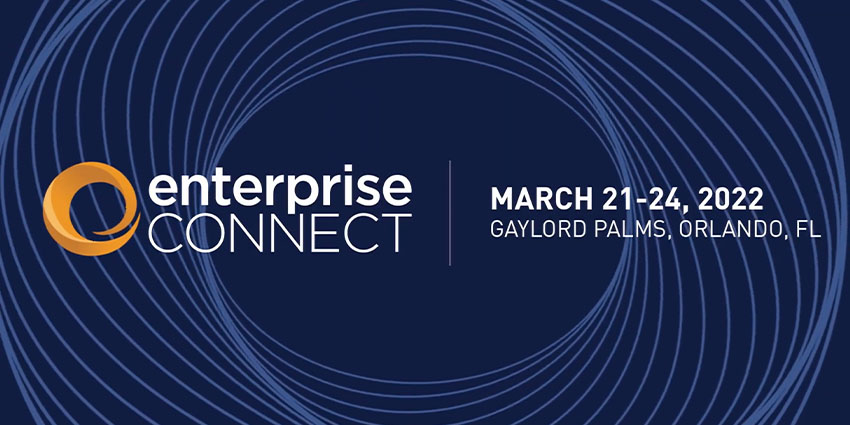 Enterprise Connect 2022
After two years without an in-person trade show, Enterprise Connect Conference & Expo 2022 was held in Orlando with numerous people who were eager to get back to events! Profound Technologies was able to send a couple members of our team to check it out, and they found their time there very productive and informative.
Here are four of the collaboration companies we wanted to highlight and their new solutions that stood out to us on the show floor.
Poly - Prepared for Various Workspaces
Poly's booth displayed options for both remote workers and the return to the office, with a central theme in their solutions: meeting equality.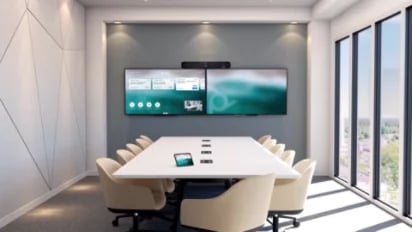 No matter where you are joining your meetings, Poly wants to provide you with high-quality audio and video that fit the size of your space. For their home office setup, they showed off different video solutions like a webcam with a privacy shutter to a video bar as an upgrade. They even have options that center around a display for your meetings, and IP phones and headsets too.
Because of many companies returning to the office or pursuing a hybrid model, Poly also had several office environments set up in their booth. Their Studio X Series has a few options depending on the room size, with the X70 device using a unique dual camera display for both wide and narrow framing. Poly also had different setups to show the difference between Teams and Zoom interactions, with Teams on Windows Solutions available to try as well as Zoom's Smart Gallery for people framing. The Poly Lens Centralized Management and Insights Tool was also popular at Enterprise Connect, as users can manage all of their Poly devices from one interface while collecting information like device usage and reporting analytics.
Zoom - New and Updated Contact Center
Not only did Zoom have a booth at Enterprise Connect, but CIO Gary Sorrentino also gave a keynote presentation which included updates to their various products. Updates for Zoom Meetings, Zoom Phone, Zoom Rooms, Events and Zoom Chat all came out during the conference and many were shared in Zoom's blog post as well as the keynote speech.
One interesting part of Zoom's contribution to Enterprise Connect was their updated Zoom Contact Center service. This fairly new feature allows for a user to easily initiate a call, voice, chat, or video right from a digital presence of your choosing, like a kiosk or phone. This Contact Center is added to the existing Zoom app and interface to make accessing this new feature and its analytics simple and easy to use.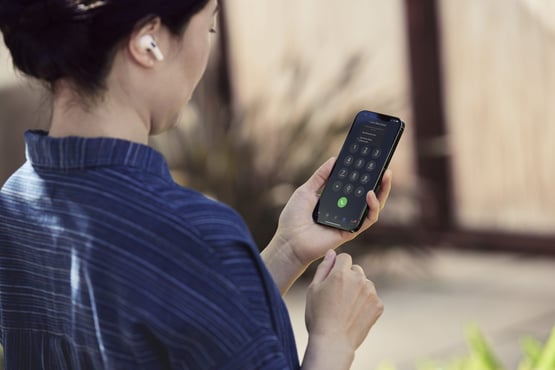 Webex - Work on the Go
One of the most exciting updates from Cisco Webex is their new Webex Go. This is a perfect solution for hybrid employees who might be bouncing between their cell phone and work number while doing their job. Webex Go extends a Webex Calling business line natively to a mobile phone, meaning users can make and receive work calls using the Webex Calling number and their phone's native dialer. Without an app, a user can just go through the Webex Calling line on their normal dialer and anyone receiving their call would assume it is their normal work number.
RingCentral -The New Age of Voice
Another exhibit our team enjoyed this year was the RingCentral booth. With their open platform methodology, RingCentral now has no code, low code, and pro code options for users to set up their integrations. Their Cloud-Based Phone System allows for some impressive integrations with little to no programming. This new phone system can connect into wherever work happens for you and provide you with actionable insights to collaborate faster. With basic integrations, you can have someone's Linkedin page or CRM record (or whatever app you use the most) pop up when someone calls you with very little configuration.
What Are Your Next Steps?
If you were at Enterprise Connect, what were some of your main takeaways after the event? As an integrator, we loved the chance to walk around and meet with some of these top collaboration companies, and to see some of these updates in action. Many attendees are a perfect fit for us to partner with, as we are certified to work with these new products and features. If you want to learn more about these new solutions or how we can help you integrate these into your workspace, visit us at profound-tech.com or give us a call!