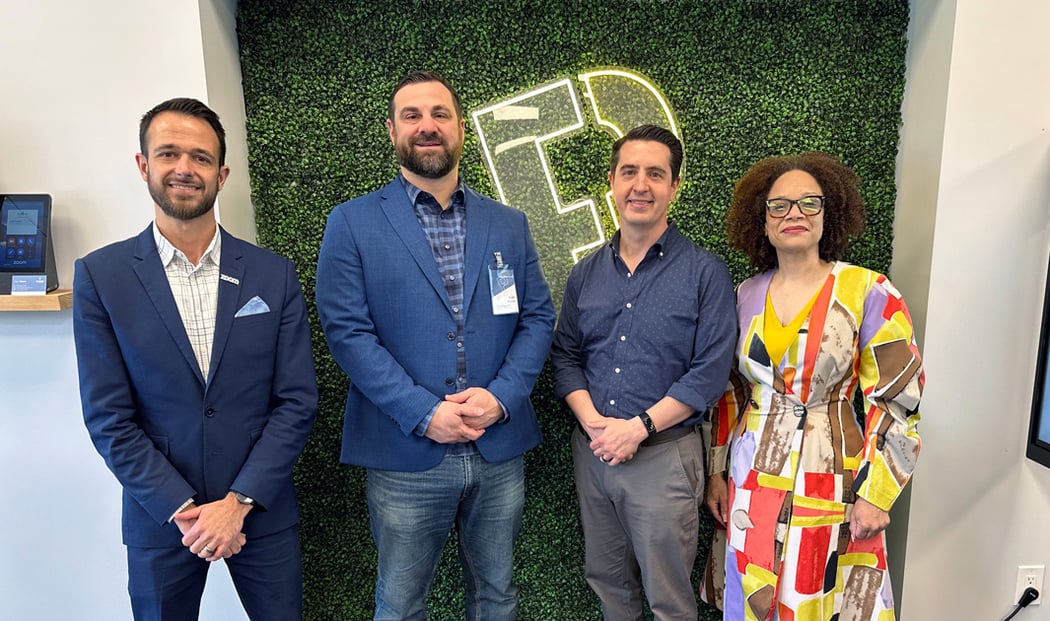 Thanks for taking the time to visit!
The Profound team enjoyed their time presenting and networking at our event! We were delighted to collaborate with Logitech and Zoom, showcase exciting demo presentations, and provide delicious food too. It was a wonderful occasion for us to reconnect with customers and partners alike!
If you missed it, here are some highlights of our event!
Highlights of the Day!
Zoom Presentation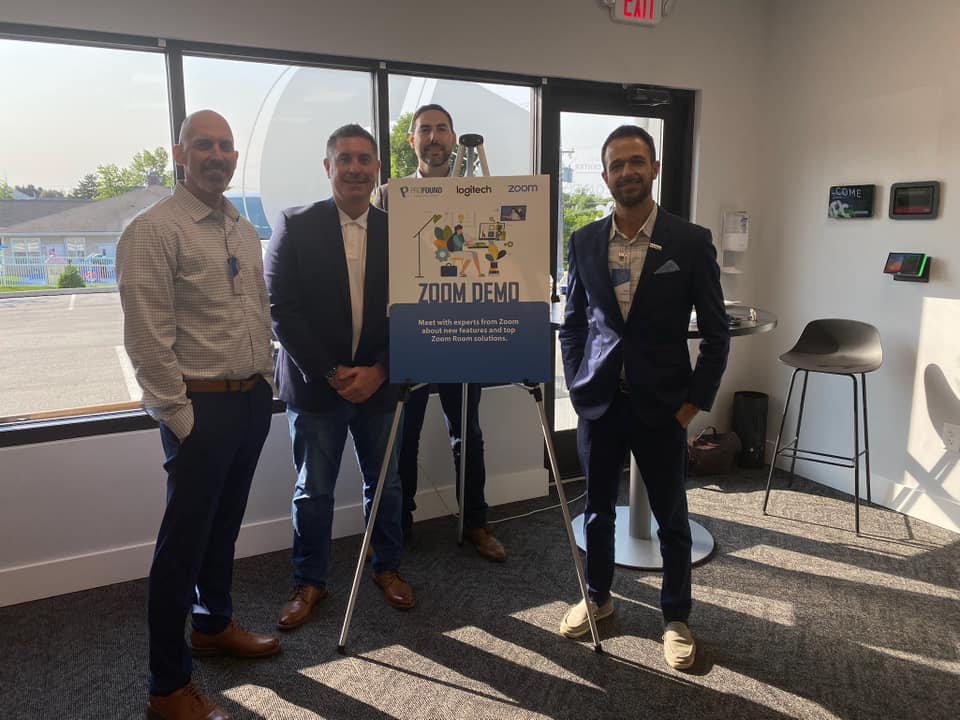 John Sterns with Zoom Room Enterprise worked closely with us on the event and handled the Zoom demonstrations. John delved into the latest updates and enhancements in Zoom Rooms during the presentation, such as Smart Gallery and Intelligent Director. By having a few representatives from Zoom at the event, they were able to discuss their cutting-edge features with attendees and showcase how Zoom has revolutionized the way people collaborate and communicate remotely.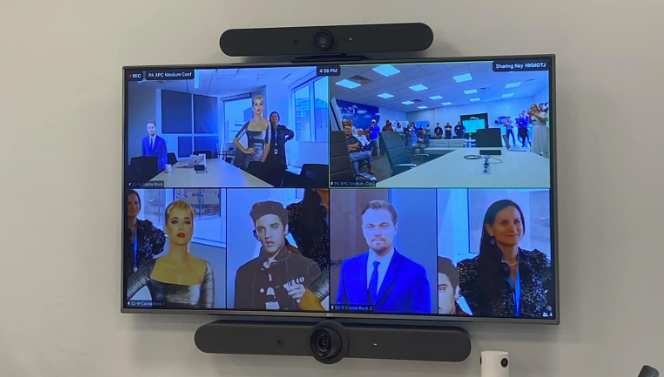 "We launched Smart Gallery just two years ago, leveraging a single camera in a zoom room, framing those multiple faces simultaneously. A challenge we faced was figuring out how we bring that experience to a room that is larger. That's where Intelligent Director was born. This takes that experience by leveraging up to three cameras all working together, grabbing the best possible view of each participant, and sending that into the meeting. We are building on the success we've had with Smart Gallery and bringing it to larger and more complex spaces with multiple cameras." -John Sterns, Zoom
Intelligent Director uses multiple cameras in a Zoom Room to determine the best angle of the individuals in the room to display within the meeting. With high-quality, reliable video and voice, Intelligent Director also provides a best-in-class experience for remote participants.
Attendees were captivated as John demonstrated the seamless integration of Zoom Rooms with various devices, ensuring a streamlined and immersive meeting experience.
All Smiles over here!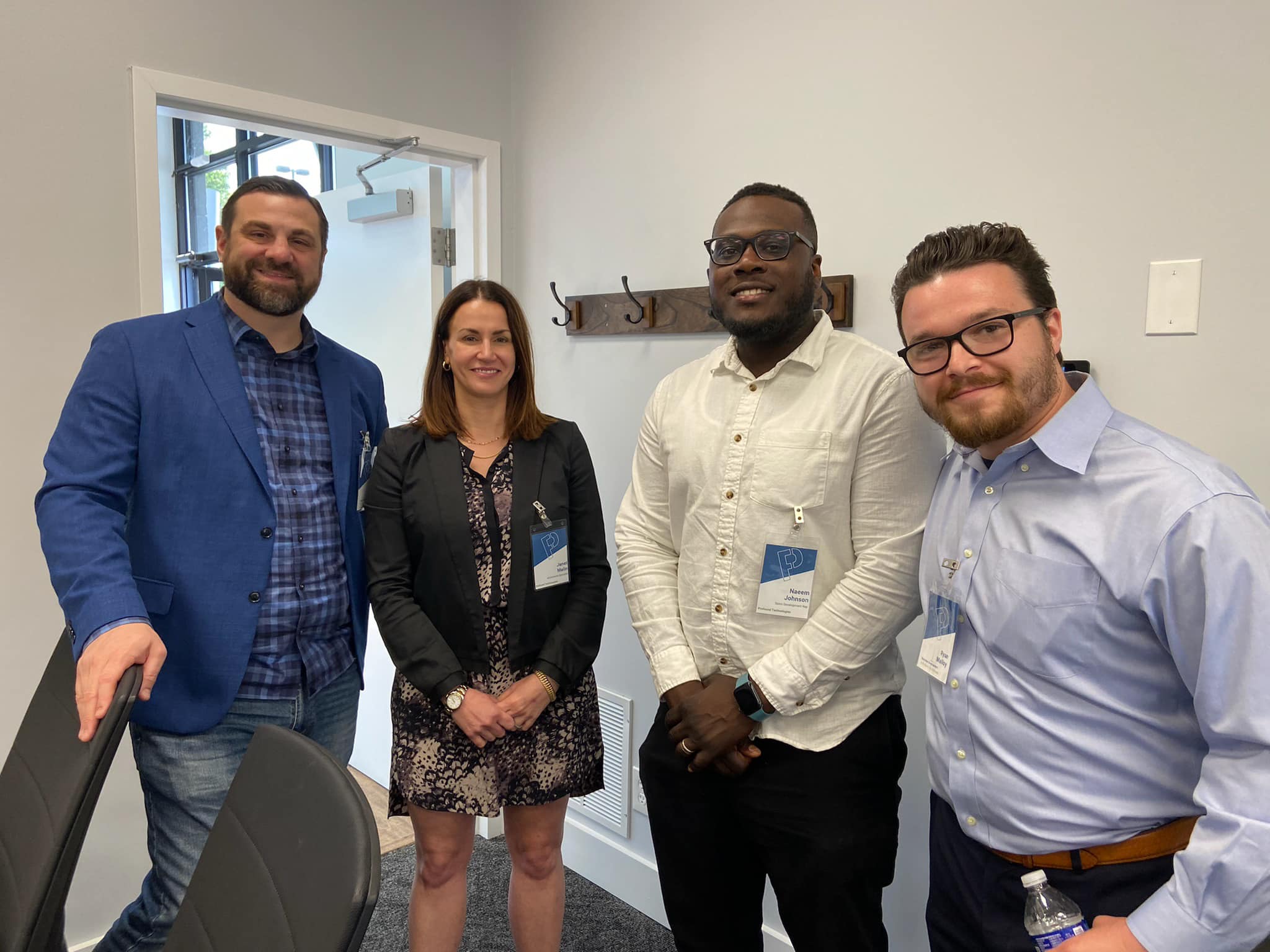 Logitech Presentation
Logitech continues to push the boundaries of technology with its latest innovations. Ohilda Holguin, Channel Account Manager with Logitech, worked with remote team members to host the Logitech presentations, showcasing solutions such as the Rally Bar series, Scribe, and the coveted new Sight.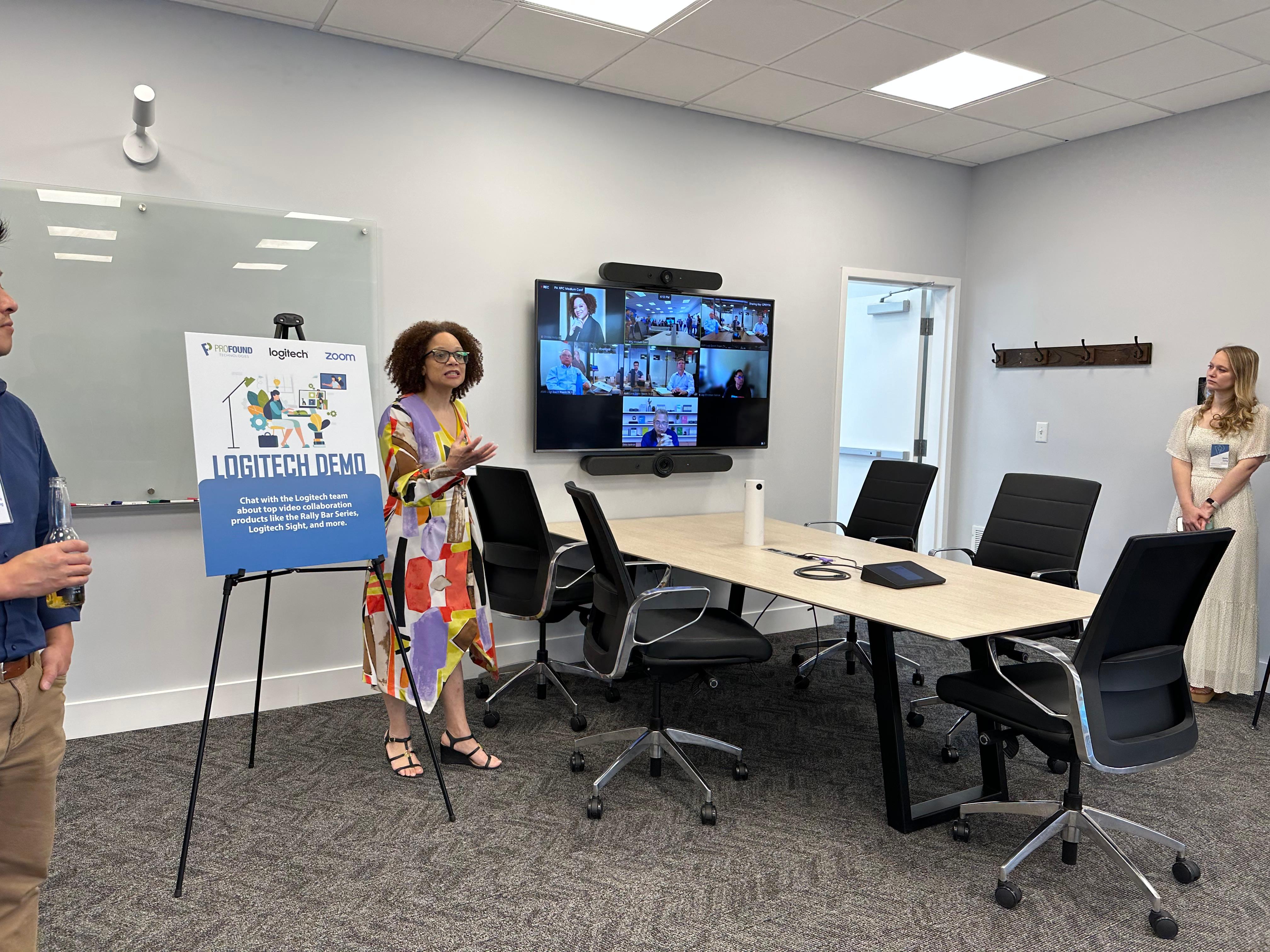 A Breakdown of Products
Logitech Rally Bar and Rally Plus are advanced video conferencing solutions designed by Logitech. These devices offer a comprehensive set of features to enhance the video meeting experience. One notable feature is the advanced camera tracking, which uses AI and machine learning to automatically frame and track participants in the room. This ensures that the camera focuses on the active speaker, providing a more engaging and dynamic visual experience during video conferences.


Logitech Scribe is a digital whiteboarding solution that enables seamless collaboration and note-taking during meetings. With Scribe, users can write, draw, and annotate content on a physical whiteboard while it is simultaneously captured digitally. This allows remote participants to view and interact with the content in real time, fostering more effective communication and collaboration across teams.


Logitech Sight is a tabletop camera that offers intelligent, multi-participant framing. The camera captures a front view of the active speaker, even if they are not facing the front of the conference room. Sight picks up sound to determine the active speakers, showing their frames in a horizontal line. Now the remote attendees feel like they have a seat at the table and can see each person in the meeting as if sitting right across from them.

These Logitech products, including the Rally Bar, Rally Plus, Scribe, and Sight, are designed to deliver reliable and immersive collaboration experiences, whether in small meeting rooms, large conference spaces, or remote work settings.
Food and Drink Spectacular!
A huge shoutout to Bloom Southern Kitchen for keeping our spirits high with their refreshing drinks, and a special thanks to the culinary wizards at Montesanos Bros for serving up a mouthwatering feast that had our taste buds dancing with joy!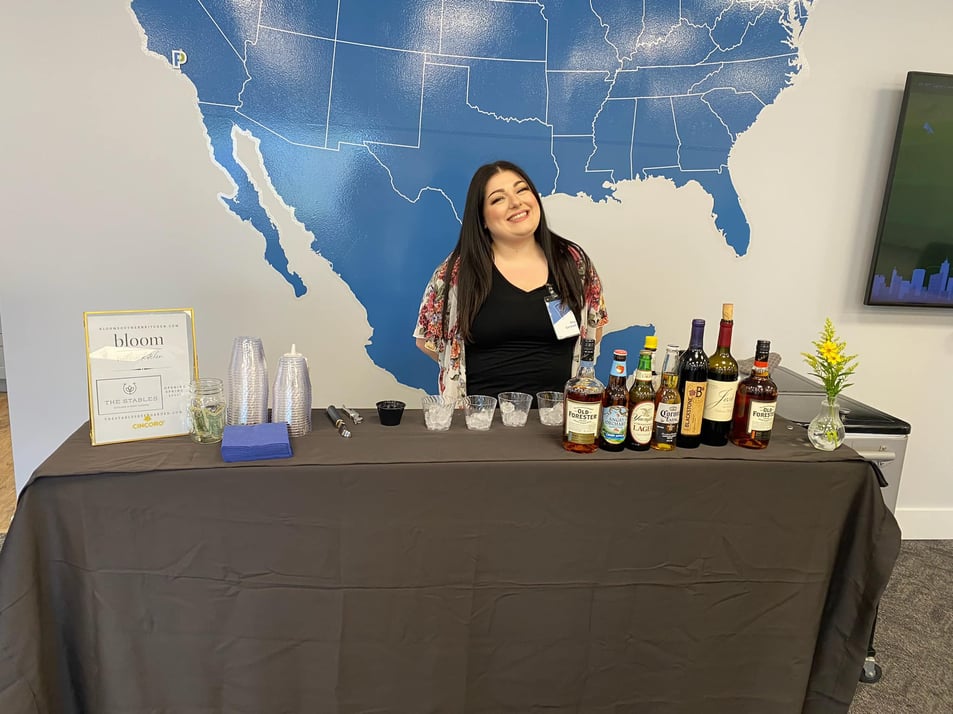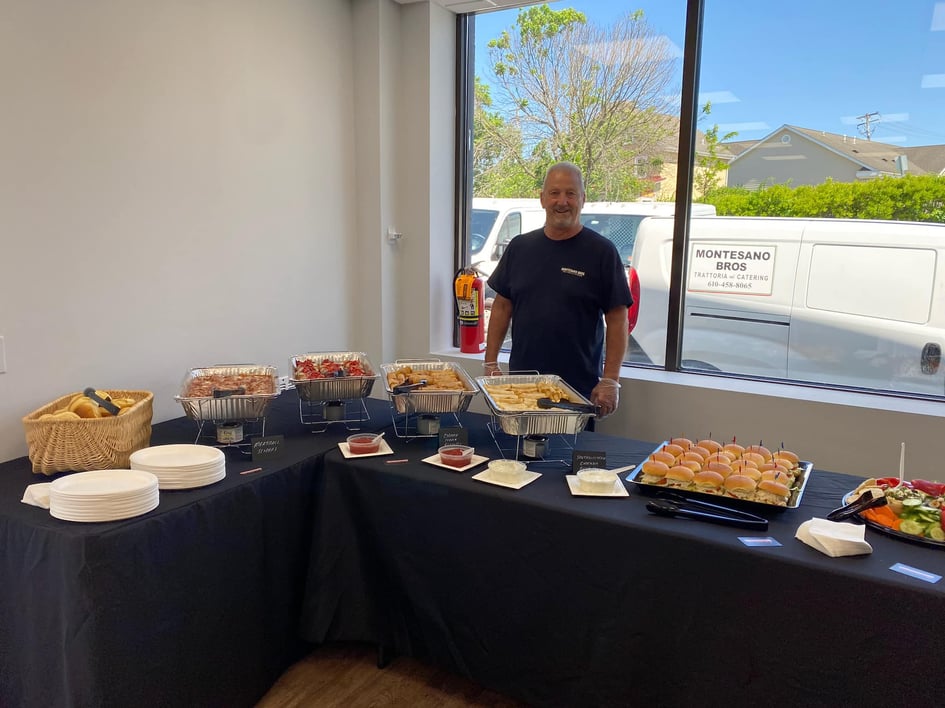 Until next time!
We extend our heartfelt gratitude to each and every person who joined us at our event! Your presence made it truly special and memorable. We are immensely grateful for your support, enthusiasm, and engagement throughout the event. Your participation added vibrant energy to the occasion, and we couldn't have asked for a better audience.
A special thank you goes out to Logitech and Zoom for their outstanding presentations. Their expertise, innovation, and dedication to delivering exceptional solutions were on full display, inspiring everyone in attendance. We deeply appreciate and are excited about our partnership and for sharing their latest advancements with us and our guests. Their contributions greatly enriched the event and left us all feeling inspired and excited about the future of collaboration technology. Thank you, Logitech and Zoom, for being integral parts of our successful event!