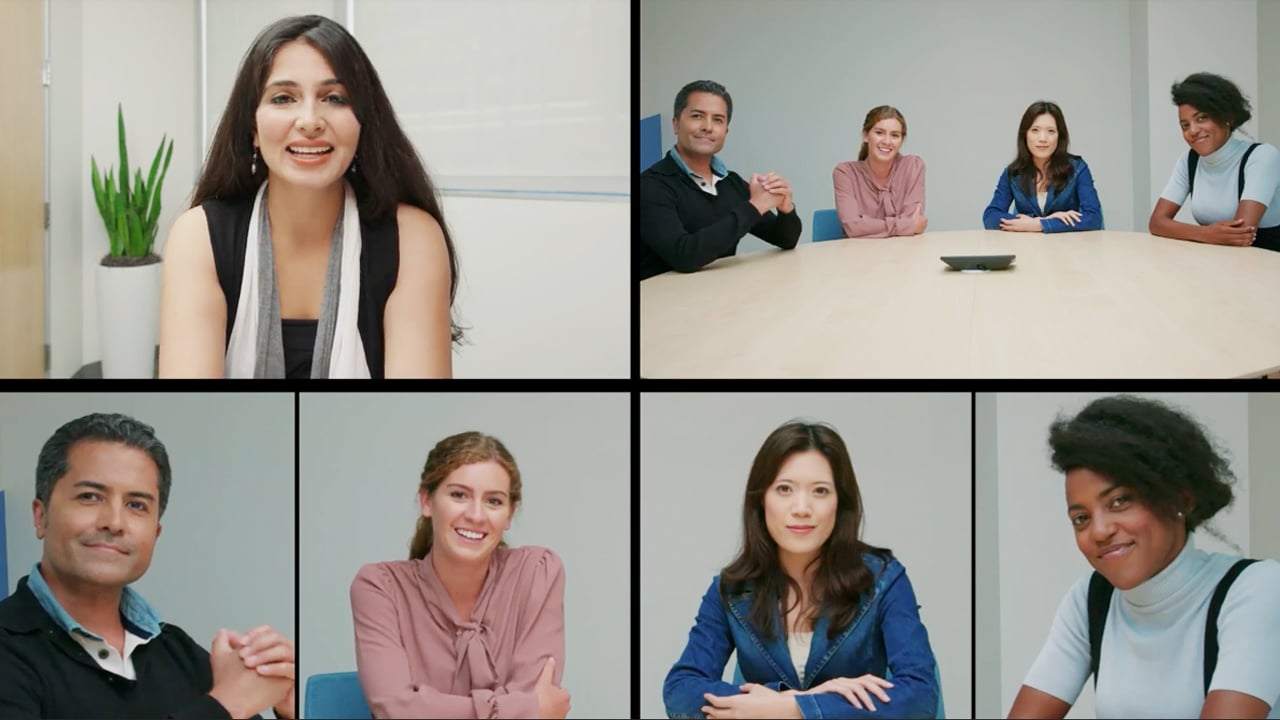 Investing in Meeting Equality
In 2022, work happens wherever people are, whether this is in the office, at home, at a coffee shop, or out of town for business. With the popularity of hybrid work, meetings will rarely have every attendee gathering in the conference room as was previously expected. Now with a variety of in-person and remote team members, companies like Zoom and other conferencing platforms are pursuing tools that will allow meeting attendees to meet as equals, regardless of their location.
There are various technology improvements that can give remote workers more of a voice and a clearer meeting experience, from better headsets and webcams for their home office to high-quality cameras and audio in conference rooms to create a more immersive experience. However, one difference that stood out between remote and in-person meeting attendees was the gallery view in their Zoom meetings. The display shows a conference room with several people around a table and then several boxes of remote attendees who might not feel fully involved in the conversation. That is why Zoom created Smart Gallery as a feature for their Zoom Rooms to display each team member equally for a more effective collaboration experience.
What is Zoom Smart Gallery?
Smart Gallery is a Zoom Room feature that was launched in late 2021, early 2022 for the hybrid meeting experience. It uses cutting-edge camera technology, artificial intelligence, and hardware partners like Poly, Logitech, and Neat to capture individual meeting attendees in the conference rooms as their own separate video feeds. The smart cameras can track the faces in the room and show each person in their own gallery frame. This way those in the hybrid workforce who were previously used to seeing everyone in their own square, can now recreate that experience with the people in the conference room. Smart Gallery makes it easier for a remote meeting attendee to see faces clearly in the conference room and to have a better understanding of who is talking.
How to Set Up Smart Gallery
If this sounds like a feature that could be beneficial in your meetings, then let's dive into how to turn on the Smart Gallery setting! First you need a Zoom Room Appliance that supports multiple camera streams, like Poly Studio X Series, Logitech Rally Bar Series, and the Neat Board or Bar.
To turn on this setting during a live meeting, go to the Camera Controls menu from the touch panel and click Multi-Stream. This will launch the meeting with the Smart Gallery view.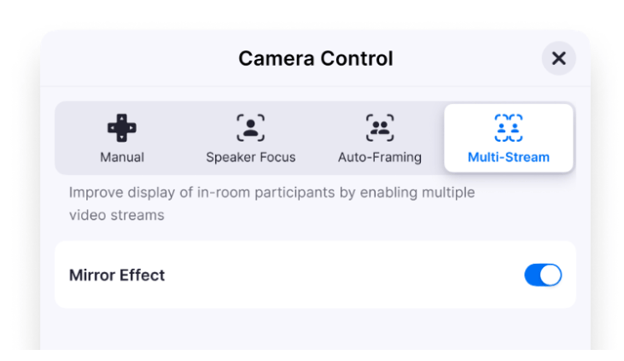 If you want to make Smart Gallery the room's default, then follow these steps:
1. Sign in to the Zoom Web Portal
2. Navigate to Room Management, and then click on Zoom Rooms
3. Open the appropriate level Zoom Rooms settings you wish to change. (By using Zoom Rooms' location hierarchy, you can enable Smart Gallery on the account, location, or room-level.)
4. From the Profile screen under the Devices section, select the Multi-Stream setting
If you want to make Smart Gallery the room's default, then follow these steps:
Working with a Zoom Gold Certified Integrator
As you are preparing to bring Zoom into the conference room for a hybrid work environment, rely on Zoom integration experts to provide you with the best packages and service for your rooms. Profound Technologies is one of two Gold Certified Integrators for Zoom in the United States, and through our certifications with Poly and Logitech as well, we have implemented Zoom Rooms in offices and campuses throughout the country. Learn more about our role as a Zoom Partner, and contact us for your Zoom Room needs.